C.J. Stroud is like a Bumble match without any red flags. It feels too good to be true, but there he is, waiting on you — your forever match just waiting for you to pick him.
He threw 85 touchdowns and just 12 interceptions in two years at Ohio State. This is after losing his top wide receiver — twice.
In 2021, he threw to three of the best receivers in the sport — Chris Olave, Garrett Wilson and Jaxon Smith-Njigba. When Olave and Wilson chose to sit out the Rose Bowl in 2022, Stroud threw for 573 yards — 347 to Smith-Njigba — six TDs and one INT in a dramatic 48-45 win against Pac-12 champion Utah.
In 2022, he played nearly the entire season without Smith-Njigba, who was plagued by a hamstring injury. But he cultivated a relationship with Marvin Harrison Jr. that has been so fruitful that many believe Harrison is the top receiver in the college game.
This means Stroud has thrown to two of the best receivers on any NCAA team in just two years. While Smith-Njigba and Harrison deserve credit for their part in their relationship with Stroud, it is Stroud who has been the constant on the field.
While winning 21 out of his 24 starts at OSU, it's important to note that even in his losses, Stroud has been outstanding. In the Buckeyes' only regular-season loss of 2022, he threw for 349 yards, two TDs and two INTs against Big Ten champion and College Football Playoff semifinalist Michigan.
He threw for 300 yards or more in six out 13 games, with a 41/6 TD/INT ratio in 2022.
In the CFP semifinals against Georgia in the Peach Bowl in Atlanta — a de facto home game for the defending national champion — Stroud completed 23 of 34 passes for 348 yards, four TDs and zero INTs — against the best defense the sport had to offer.
In many respects, that narrow defeat the Buckeyes suffered against UGA — falling just short with a missed field goal as time expired — Stroud showed not only that he is capable of starting right away in the NFL but that he is arguably the best quarterback in the 2023 draft.
While former Alabama quarterback Bryce Young presents similar upside to Stroud, it's Stroud's floor that makes him more attractive to the Carolina Panthers — a franchise that hasn't settled on a franchise quarterback since 2018. Among this NFL Draft class, no quarterback has a higher floor.
The NFL is famously conservative with regard to change, and looks at uniqueness as a weakness rather than a strength. In the NFL, the nail that sticks out frequently gets hammered.
With prototypical size — 6-foot-3, 215 pounds — outstanding accuracy, an impressive on-field résumé, and a pedigree that includes tutelage from Ohio State coach Ryan Day, there is nothing about Stroud that should give the Carolina Panthers pause. With Young and former Florida quarterback Anthony Richardson, the same cannot be said.
Young's size has been cited by many as a weakness in his draft profile, as he tips the scales at 204 pounds and measures just 5-foot-10. Most opinions about Young's slight frame simply don't matter. He's a playmaker and a winner. But Panthers coach Frank Reich's opinion does matter, and he has admitted that Young's frame was a point of concern.
You might say that Young has a Heisman Trophy at his house and is a national champion. I'd counter by asking how many Heisman winners at quarterback have started in the Super Bowl since 2000. The answer is one: Cam Newton.
Bryce Young vs. C.J. Stroud: Who is the best?
RJ Young and Rob Rang discuss the top QBs in the NFL Draft.
This brings us to Richardson, who is the most physically gifted quarterback to enter the NFL Draft since Kyler Murray, and perhaps longer than that. He has been compared to Newton. But his inability to translate his physicality and speed into that of a Heisman-caliber quarterback at Florida is cause for concern.
The reason Newton was the No. 1 overall pick isn't just because he was 6-foot-5, 250 pounds and an athletic freak, but because he carried Auburn on his back to a national title and won a Heisman Trophy. All Richardson's UF squad has been able to muster was a 6-5 record and no real accolades. In fact, Richardson's numbers are likely worse than NFL draftniks would like to believe.
He completed just 53.8% of his passes for 2,549 yards, 17 passing TDs and nine INTs. Against ranked opponents, his play was streaky at best: 9-for-27 for 198 against Florida State, 18-for-37 for 271 against UGA, 24-for-44 for 453 against Tennessee, 14-for-35 for 143 against Kentucky, and 17-for-24 for 168 against Utah.
Yes, Richardson led UF to a win against the Pac-12 champs, but he also lost to 5-7 Texas A&M and 5-7 Vanderbilt.
Perhaps the best point to raise about Richardson is not his play as a quarterback but that no one has seriously said he should think about changing positions to tight end, H-back, wideout or safety. In a league where NFL legend Bill Polian once said he thought Lamar Jackson wasn't an NFL-caliber quarterback, that, my friends, is progress.
The franchise that drafts Richardson needs to be one with an established veteran as a starting quarterback and a roster spot that allows Richardson to hold a touch-screen on the sideline for at least a year. He'll need time to work on his accuracy and field awareness away from the cameras.
The Las Vegas Raiders, Seattle Seahawks and New Orleans Saints all feel like fits for Richardson, while the Houston Texans, Indianapolis Colts and Detroit Lions feel like franchises who will leap over each other to take whoever Carolina doesn't — Young or Stroud.
Richardson is a luxury sports car. It's fast, but you can't pull anyone out of a ditch in some soft-handed scion's Bugatti. You had better buy something that can haul hay to the co-op, pull the horse trailer to the auction, can gear down to four-wheel drive when it's five below, freezing rain, spitting snow.
That's why Stroud makes sense to hold up a Panthers jersey with the No. 1 pick in April. If you know who you want, go get him.
The Panthers traded with Chicago for the No. 1 overall pick damn near two months before the draft. That's the earliest trade for the No. 1 pick the NFL has seen since 1978, when the Houston Oilers traded up to get Earl Campbell.
The last time the Panthers had the No. 1 overall pick, they chose not to make the decision harder than it needed to be. They selected Newton, who turned out to be an NFL MVP and led them to an appearance in the Super Bowl. Stroud is that caliber of player.
You don't give up two first-round picks, two second-round picks and DJ Moore to gamble on a guy who might be good down the road. You do it for the guy you know can make you better right now.
So Stroud has got to be the Panthers' guy, with one potential caveat.
With Jackson and the Ravens unable to come to an agreement on a long-term deal, the Panthers have to at least call Baltimore and ask what they'd have to part with to get him.
But assuming the Ravens get smart and sign Jackson for whatever it is he's asking for, Stroud is the fit for Carolina.
With him as their franchise quarterback, it's not difficult to see how Reich would develop an offense to suit his rookie QB, especially with serviceable playmakers around him in running back Chuba Hubbard, wideouts Laviska Shenault, Terrace Marshall and Shi Smith, as well as a defense featuring EDGE Brian Burns and defensive backs Jaycee Horn and Vonn Bell.
Go get your man, Carolina. Go get Stroud. He's a match.
RJ Young is a national college football writer and analyst for FOX Sports and the host of the podcast "The Number One College Football Show." Follow him on Twitter at @RJ_Young and subscribe to "The RJ Young Show" on YouTube.
Top stories from FOX Sports:
---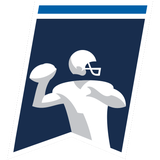 Get more from College Football Follow your favorites to get information about games, news and more
---