The bar has been raised, Michigan. You raised it.
With back-to-back wins against Ohio State, back-to-back Big Ten Championships and back-to-back appearances in the College Football Playoff, you are no longer the hunter. You are the hunted.
What's clear about Jim Harbaugh's team heading into the 2023 season is that it knows exactly who it is and what it is capable of. With J.J. McCarthy behind center, running backs Blake Corum and Donovan Edwards in the backfield and Sherrone Moore leading the offense, there are no questions left to answer there.
[Michigan's quest to stay atop the Big Ten]
It's Jesse Minter's defense that is the focus. After the Wolverines lost to TCU in the Fiesta Bowl — a loss that became more embarrassing after the Horned Frogs went and endured the worst whooping in the history of bowl games, 65-7 in the national title game — the question posed to Michigan is this: Can Michigan's defense deliver on the sport's biggest stage after failing to do so in back-to-back years, once at the hands of the national champion and once at the hands of the national runner-up?
It's an unfair question, really, because the sample of two is too small, and the chances of Michigan returning to the CFP are anything but a given. But it's mostly unfair because it shrouds the narrative underneath what Michigan hasn't done as opposed to what it has.
But that's what happens when you bump your head against what I call the Oklahoma CFP ceiling. You're the kind of team that fills out the CFP rather than one that can win the national title. Michigan's job — its defense's job — is to break that ceiling in 2023.
The Wolverines lost the Nyck Harbor Sweepstakes after the five-star defensive end chose to sign with South Carolina, failing to sign a five-star in the 2023 cycle. It highlights just how overmatched Michigan is in raw talent.
Add to this the fact that there is no seasoned depth behind McCarthy at quarterback. The second- and third-string QBs on the 2022 team — Cade McNamara and Alan Bowman — are prospective starters at other Power 5 schools in 2023.
With Mike Morris and Eyabi Okie gone, Coastal Carolina transfer Josaiah Stewart and Nebraska transfer Ernest Hausmann might be enough to help shore up a defense that will depend on Junior Colson and rising star Will Johnson to do what no Michigan team has yet done in the 21st century: win a national title.
Can Devin Brown push Kyle McCord to be QB1 at Ohio State?
Will offensive coordinator Brian Hartline be in the box or on the field? Will he have a play card in his hands? These are questions we will have answers for by the end of the spring. It also will be telling whether OSU coach Ryan Day is serious about giving up the playcalling duties in 2023 to focus on being a better head coach.
Day also would love for one of those guys, McCord or Brown, to separate early, and odds are McCord will. He's not just the only one of the two to attempt a pass, but to get a start.
McCord also has a half-decade of experience throwing to ex-high school teammate Marvin Harrison, Jr., perhaps the best wideout in the sport. It behooves Ohio State to take advantage of their chemistry.
The Matt Rhule hiring feels a lot like the Brent Venables hiring in 2021. Will he have similar results?
"Rhule has yet to coach a single practice, but he and his staff have gained more ground and won more hearts in the Huskers' home territory than any staff at Nebraska since Tom Osborne retired in 1997."
— Mitch Sherman, Nebraska beat writer, The Athletic
That's saying quite a lot, and it also underscores how long Husker fans have been waiting to be greeted and acknowledged for their undying faith.
Rhule added 40 scholarship players since December, has been seen at girls' high school basketball games, and has taken his players to Nebraska athletic events like a women's tennis match.
He also signed six of the top 10 recruits from the state of Nebraska in the 2023 cycle. Clearly, he is intent on not letting the next Danny Woodhead get out of Nebraska without an offer and a heavy recruitment. Woodhead famously didn't get an offer from Nebraska, played Division II ball at Chadron State, rushed for more than 7,000 yards and became a dynamic NFL running back for a decade.
The goodwill that Rhule is mustering might mean the program has a season like OU's with Venables in 2022, but that would also mean Nebraska would go bowling for the first time since 2016.
Is Penn State QB Drew Allar the player we think he is?
Allar is set to become PSU's first new starter at quarterback since 2019, which underscores how long Sean Clifford played in Happy Valley.
FOX Sports analyst Devin Gardner told me in 2021 that he liked Allar more than any other quarterback he saw at Elite 11 in the 2022 class.
That class also includes Cade Klubnik, Devin Brown, Quinn Ewers, Connor Weigman, Walker Howard, Nick Evers and Ty Simpson. Those are players who are slated to start or compete to start the 2023 season at Clemson, Ohio State, Texas, Texas A&M, Ole Miss, Wisconsin and Alabama.
In 2022, Penn State won a Rose Bowl with a quarterback who completed 64% of his passes for 2,822 yards and 24 TDs. I think that's the floor for Allar.
He's got two great tailbacks in Nick Singleton and Kaytron Allen. Kent State wideout transfer Dante Cephas joins up in the summer.
Cephas put Sean Lewis on the map with 82 catches for 1,240 yards in 2021. In a 2022 overtime win against Ohio, he caught 13 passes for 246 yards.
Allar inherits a team he can win with.
Does Cade McNamara make the Iowa offense look like it has a pulse?
Iowa added five potential starters on offense through the transfer portal, but none was more impactful than McNamara.
McNamara's résumé includes a win against Ohio State, a Big Ten title and an appearance in the CFP — as a starter. Iowa can't claim any of those things in nearly 20 years. The Hawkeyes haven't won a conference title since 2004.
Iowa finished 130th in the nation in total yards per game last season at 251.6 and that's the lowest finish for a Big Ten offense in the 21st century. That's what McNamara and the 2023 offense are up against.
The upside is the 2023 Iowa defense could be even better than it was in 2021 or 2022, which is saying quite a lot. Iowa has enjoyed the best defense north of the Mason-Dixon Line for two years, and it deserves an offense with a pulse.
With Luke Fickell, Phil Longo, Tanner Mordecai and Braelon Allen, is Wisconsin close to operating at its 2019 level?
If Longo can — with Mordecai and Allen — marry his air raid pass attack with Wisconsin's traditional dominance on the ground, this offense can look a lot like Lincoln Riley's Oklahoma, where the offense puts up 300 on the ground and 300 through the air.
Wisconsin is already ahead of Riley's Oklahoma because the HBIC is a defensive coordinator at heart — kind of like Lincoln's predecessor at OU, Bob Stoops.
Longo ran a lot of one-back, one-tight-end formations, tossing the rock about 33 times a game, at UNC.
Mordecai threw for 3,524 yards and 33 TDs on 443 pass attempts and 288 completions at SMU last season. If he duplicated those numbers down to the last digit, he'd own single-season records in Madison in pass yards, pass attempts and completions, and be tied with Russell Wilson's 2011 mark for most TD passes in a season.
It's important to note Mordecai threw 39 TDs in 2021, which continues to underscore how much the Wisconsin offense could change in 2023.
Of course, Oklahoma transfer quarterback Nick Evers could definitely make the leap and is capable of leading Wisconsin. The talent is there. He just has to demonstrate there's less downside to him than Mordecai, a man who took a similar route to becoming QB1.
RJ Young is a national college football writer and analyst for FOX Sports and the host of the podcast "The Number One College Football Show." Follow him on Twitter at @RJ_Young and subscribe to "The RJ Young Show" on YouTube.
Top stories from FOX Sports:
---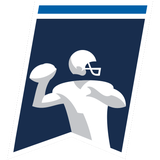 Get more from College Football Follow your favorites to get information about games, news and more
---