What does an offseason look like for a program that was on the wrong end of the most lopsided national championship game in modern history? That's what TCU is eager to find out after it was bullied by Georgia, 65-7, in the College Football Playoff title.
The Horned Frogs were the first real Cinderella team to play for a CFP championship. But even after upsetting Michigan in the semifinal at the Fiesta Bowl, they never had a chance against the Bulldogs, who scored the most points ever in a championship game since the beginning of the BCS era in 1998 and impressively won back-to-back national titles.
Despite experiencing such public embarrassment on the sport's biggest stage, TCU still had a terrific season. In Sonny Dykes' first year as head coach, the Frogs went undefeated during the regular season before narrowly losing the Big 12 title in an overtime thriller to Kansas State. The team still made the CFP, where it outsmarted Michigan and made its way to a matchup against a Georgia team destined to defend its title.
"A loss like this stings," Dykes said after the championship loss. "But we talked about this in the locker room, just about how far we've come in a year and what these guys have been able to accomplish really when nobody outside of our locker room expected it or really believed in them. They always believed in themselves and they always rolled their sleeves up and worked incredibly hard and competed every single second of every day.
"I'm disappointed we didn't make a better show because that's not indicative of who we are. But we'll look back — it's going to take some time for the sting to go away, I assure you — but we'll look back on the season and build on it from there."
What does the future hold for TCU?
RJ Young breaks down what could happen in the future for TCU, which came from a 5-7 overall record in 2021 to be competing for a title.
With that as the backdrop, here are a few storylines to keep in mind as the Frogs get into spring ball:
Who replaces Heisman Trophy finalist Max Duggan?
How will Dykes replace the irreplaceable Duggan? It seems unlikely TCU will have another Heisman candidate at quarterback in 2023. But then again, nobody could have predicted that Duggan, who started last year as the backup, would have been in that conversation at all.
TCU has a few young QBs on the roster right now, including Chandler Morris, who was the original 2022 starter before being replaced by Duggan. Morris was an Oklahoma transfer who will certainly have to compete to win a job he's won before. There's also Sam Jackson, who was a redshirt freshman last season, who both Dykes and now former offensive coordinator Garrett Riley were high on. Jackson chose TCU over Notre Dame and Oregon, and is a talented runner and passer.
TCU did not sign a quarterback in its 2023 class, and there's still the possibility that Dykes grabs a guy from the transfer portal, as he's been known to do quite successfully and aggressively in the past (think Shane Buechele and Tanner Mordecai at SMU).
Whoever emerges will get a fresh start with new offensive coordinator Kendal Briles, who Dykes hired to replace Riley after he left for the same position at Clemson.
How does TCU prove last season wasn't a flash in the pan?
The Frogs had a magical 2022 season, finishing 13-2 in Dykes' first year. The Frogs beat Texas and Texas A&M to the CFP and Oklahoma to the national championship game. The program itself has come a long way since clawing for that elusive invitation to join the Big 12 in 2012.
So how do they do it again? How does the hottest team in the state of Texas keep that momentum and show the country that this small private school is capable of making regular appearances in the CFP, a la Alabama, Georgia, Ohio State, Clemson and Oklahoma?
Every team regresses after players graduate and leave for the NFL. What makes Alabama, Georgia and Ohio State so perennially powerful is that younger players waiting in the wings are eager to step up and take advantage of their opportunity the next year.
Bulldogs head coach Kirby Smart explained during championship week how his program has been able to stay on top. His starters, he noted, were scout and second-team players who didn't play in the previous year's championship game against Alabama. They still got reps and turned that experience and preparation into starting jobs one year later. That was how Georgia "reloaded" — it wasn't all about signing five stars to its recruiting class. It was more so about taking advantage of the talent already on the team and preparing it for the following season.
That's exactly what Dykes hopes to do as he builds his program at TCU. But do the Frogs have that caliber of star players to keep this thing moving? We will have to wait and see if this tiny program can become an annual contender.
Why Georgia's win over TCU came down to recruiting
Colin Cowherd explains why Georgia's star power made a huge difference.
Is Sonny Dykes an elite coach?
This can't be stated enough: Dykes took a 5-7 team from 2021 that hadn't played in a bowl since 2018 to the national championship in his first year as head coach.
Gary Patterson didn't even do that, and TCU built a statue for him in 2016.
Dykes had the tough task of filling Patterson's shoes when he took the Horned Frogs job in 2022. Patterson built that program and took it to 11 double-digit win seasons during his tenure. But Dykes did something his predecessor never achieved: playing for a national championship.
Every coach's path is different, but it was hard to envision Dykes would be where he is today after being fired from Cal in 2016. Patterson was actually the one who picked him up and offered him an analyst position at TCU in 2017. After that, Dykes was hired to replace Chad Morris at SMU, where he led the Mustangs to three consecutive winning seasons, including a 10-win outing in 2019. Ultimately, he replaced Patterson in Fort Worth and has all the momentum to keep his team at the top.
There's even more of an opportunity to take ownership of the newly revamped Big 12 now that Texas and Oklahoma are leaving for the SEC in 2024.
Usually, it takes time to build a culture, establish relationships between players and coaches and keep everybody invested. It's a testament to Dykes that everything clicked the right way all of last season. And he knows the journey is ongoing and there's a lot of work to do.
"Now, the challenging thing as we move forward past Monday is, where do we go from here?" Dykes said before the national title game. "There's a standard now that — and a set of expectations that accompany this kind of success. And to me, that's the exciting part. It really is. I mean, you really get to find out how good you are.
"It's one thing to get to the top. It's another thing to be able to stay there."
Laken Litman covers college football, college basketball and soccer for FOX Sports. She previously wrote for Sports Illustrated, USA Today and The Indianapolis Star. She is the author of "Strong Like a Woman," published in spring 2022 to mark the 50th anniversary of Title IX. Follow her on Twitter @LakenLitman.
Top stories from FOX Sports:
---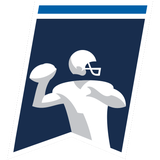 Get more from College Football Follow your favorites to get information about games, news and more
---