Texas is in a solid — maybe even enviable — position heading into spring ball.
The Longhorns went 8-5 last season, with each one of those losses by a touchdown or less. But this season, the team returns quarterback Quinn Ewers — who is no longer a freshman — as well as plenty of skill players and dare we say, an experienced offensive line. The biggest concern is a defensive line that will need to be revamped after losing starters to graduation. But that's nothing Steve Sarkisian can't handle entering his third season in Austin.
One of the most important pieces for potential success for Texas in 2023 is staff continuity. For the third straight year, the Horns have the same offensive coordinator, defensive coordinator and special teams coordinator. One of the reasons the program has struggled for the greater part of the past 13 years is the shuffling and reshuffling of coaches. With so much turnover, players could never get comfortable within a scheme, much less create a sustainable culture built to win. This fact should help Sarkisian's program grow, especially as it prepares to join the SEC in 2024.
That brings us to another interesting wrinkle. This season will be Texas' last in the Big 12. Is this roster capable of winning its first (and last) Big 12 championship since Colt McCoy was its quarterback? Can it capitalize on the opportunity and leave the league with a trophy? It will be an unusual season with new peers Cincinnati, Houston, BYU and UCF joining to make it a 14-team league for just one year before Texas and Oklahoma bolt. Can the Longhorns dominate on their way out the door?
With that in mind, here are a few storylines surrounding the Longhorns as they start spring practices:
Quinn Ewers vs. Arch Manning
Ah, yes. The biggest quarterback competition in the country is about to move front and center.
You'd like to think that Ewers will improve in his second season after spending more time in Sarkisian's offense. As a freshman — who missed three games with a shoulder injury — Ewers completed 58.1% of his passes for 2,177 yards, with 15 touchdowns and six interceptions. He's got wideout weapons at his disposal, from Xavier Worthy and Jordan Whittington to tight end Ja'Tavion Sanders, who could be one of the best to play the position. And Sarkisian also snagged former Georgia receiver AD Mitchell from the transfer portal. Mitchell is a 6-foot-4 target who scored a touchdown in the national championship game vs. TCU. He should make an immediate impact in Austin.
Will Arch Manning play in 2023?
RJ Young shares his top five freshmen quarterbacks who are most likely to play in 2023.
Most importantly, Ewers will be protected by an older and more experienced offensive line. In 2022, Texas had two freshmen and two sophomores starting on the O-line, now this more mature and qualified unit could be the team's strongest group of players.
While it would be in Texas' best overall interest to have a veteran like Ewers make that jump and be the obvious starter, there's a humongous elephant in the quarterback room. And his name is Arch Manning.
Manning, the nation's No. 1 overall recruit in 2023, enrolled at Texas early and will be participating in spring practices. He has a big arm and a famous last name, but realistically, where will the 6-foot-4, 215-pound quarterback with Hall of Fame uncles fit into the offense this season? His name and presence alone will push Ewers, who was a former star recruit in his own right. Is Manning ready to play now, or does he need a year on the bench? Is he too good to keep off the field? Can Ewers use his experience and lock down the job now and ensure no further position battles continue into fall camp? These are questions that should be answered.
Replacing RBs Bijan Robinson and Roschon Johnson
Losing star running backs Robinson, who could be a first-round pick in the NFL Draft this April, and Johnson are obviously massive blows for the Texas offense. They weren't just productive and explosive players who propelled Sarkisian's offense, they were the soul of the team.
The good news is that the Longhorns have young guys ready to prove themselves, plus the offensive line is no longer the weakest link of the team. Names to know include sophomore Jonathon Brooks, who averaged 6.6 yards per carry last season and scored five touchdowns on 30 touches. One of those TDs came in the Alamo Bowl loss to Washington.
Texas also has senior Keilan Robinson and sophomore Jaydon Blue, as well as incoming five-star prospect Cedric Baxter Jr., a 6-foot-1, 215-pound ball carrier who was the No. 1 overall running back in the country and has enrolled early.
Can Sarkisian finally turn this thing around?
Texas hasn't won a national championship since Vince Young did so in 2005 and hasn't played for one since McCoy led the team in 2009. Since then, the Longhorns have had four different head coaches and only one 10-win season.
Texas went 5-7 in Sarkisian's first year, which was followed by an 8-5 record in 2022. Maybe things would have gone differently last fall had Ewers not injured his shoulder in the first quarter of the Texas-Alabama game, which set the tone for the season. The Horns still had a legitimate chance to win that game, losing by one point.
Things seem promising, though. The Longhorns had a top-three 2023 recruiting class, return a ton of playmakers, have staff cohesion, an established culture and are preparing for a massive move to the SEC.
Remember when Dabo Swinney and Clemson were laughed at for "Clemsoning" every year? According to Urban Dictionary, the definition is "the act of failing miserably on a grand athletic stage, or when the stakes are high." Well, nobody has uttered that phrase since the Tigers figured things out and won a couple of national championships. The Longhorns anxiously await the day that everybody forgets about Texas being "back."
It's still early in Sark's Texas tenure, but this season presents a pivotal moment. It will answer the question of whether he can build this program into a consistent winner and national championship contender.
Laken Litman covers college football, college basketball and soccer for FOX Sports. She previously wrote for Sports Illustrated, USA Today and The Indianapolis Star. She is the author of "Strong Like a Woman," published in spring 2022 to mark the 50th anniversary of Title IX. Follow her on Twitter @LakenLitman.
Top stories from FOX Sports:
---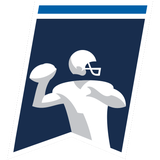 Get more from College Football Follow your favorites to get information about games, news and more
---