With a few notably skilled exceptions, the bulk of the best players in the 2023 NFL play in the trenches.
With name, image and likeness rule changes and the transfer portal providing players more options than in the past, there are fewer underclassmen in this draft than in past years. There were 100 underclassmen granted special eligibility by the league in 2020 and 128 in 2021. This year only features 82. That said, the quality of this year's additions is high. Among these rankings of my top 50 prospects available, 37 of them are underclassmen.
Sorry in advance to the fantasy-football and skill-position enthusiasts, but with the exception of a few stellar talents at the top, the bulk of the best players in the 2023 NFL draft play along the line of scrimmage, including above-average crops at edge rusher, tight end and center.
1. Bryce Young, QB, Alabama, 6-0, 194, Junior
If Young were a few inches taller and 20 pounds heavier, there would be zero debate as to the identity of the top player in this class. Young's relatively small frame will likely be the most discussed topic of this draft season, but among scouts, the topic of Young's poise and improvisational magic are just as popular.
2. Jalen Carter, DT, Georgia, 6-3, 300, Junior
Those disappointed by Carter's lack of dominating statistics the past two seasons at Georgia fail to appreciate how he impacts blocking schemes and playcalling from opponents. Agile, long-armed and incredibly powerful, Carter tilts the line of scrimmage in his team's favor.
3. C.J. Stroud, QB, Ohio State, 6-3, 218, Redshirt Sophomore
I argued back in October that Stroud was the most accurate quarterback in the country and the improved mobility and moxie he showed against Georgia, albeit in a losing cause, has his stock climbing even higher on my board. Stroud's statistics at Ohio State are like something out of a video game, but he was never better than against the Bulldogs in his Buckeye finale.
4. Will Anderson Jr., Edge Rusher, Alabama, 6-4, 243, Junior
Numbers can be bent to argue all sorts of points, but Anderson's production is so staggering it speaks for itself. In 41 career games, Anderson recorded 58.5 tackles for loss, including 34.5 sacks, beating opponents with upfield speed, deadly hands and the type of agility and instincts that make him a nightmare on twists.
5. Bijan Robinson, RB, Texas, 6-0, 222, Junior
Positional bias likely will keep Robinson from being drafted this high but he's a true bell-cow runner with an exceptional combination of size, speed, elusiveness and power. A valid argument could be made that Robinson, who accounted for over 4,200 yards and scored 41 touchdowns in just 31 college games, is the best all-around player in this draft.
6. Tyree Wilson, DE, Texas Tech, 6-6, 275, Redshirt Senior
The Red Raiders have never had a defensive player selected in the top 10 of the NFL draft, but the imposing Wilson has a great chance to become the first. Shockingly agile for his size and still growing into his frame and game, Wilson has a combined 27.5 tackles for loss and 14 sacks over the past two seasons.
7. Lukas Van Ness, DL, Iowa, 6-4, 275, Redshirt Sophomore
In one of the more interesting subplots of the entire 2023 NFL draft, Van Ness opted to declare early for the draft despite never starting a single game for the Hawkeyes. Van Ness reportedly received a first-round grade from the NFL Advisory Committee before doing so, and the flashes are so bright and consistent on tape that I believe his stock will rise all the way into the top 10.
8. Myles Murphy, DE, Clemson, 6-5, 275, Junior
Once the conversation focuses on traits and upside, Murphy, a former five-star recruit with 18.5 sacks and six forced fumbles in just three seasons at Clemson, leaps to the forefront.
9. Brian Branch, S, Alabama, 6-0, 193, Junior
Like Robinson a few spots earlier, Branch stars at a position few teams can justify spending a top-10 selection to address. He is the most reliable open-field tackler in this draft, however.
10. Michael Mayer, TE, Notre Dame, 6-5, 265, Junior
Similar to the aforementioned Robinson and Branch, Mayer likely will not be selected in the Top 10, but when we look back on this draft years from now, all three are expected to be standout starters, with Mayer's true dual-threat abilities as a pass-catcher and blocker unique even in this relatively strong tight end class.
11. Devon Witherspoon, CB, Illinois, 6-0, 180, Senior
There are bigger, faster and flashier cornerbacks in this year's class, but Witherspoon's sticky coverage, knack for deflecting passes (25 over his career) and steady run support make the consensus All-American my favorite all-around prospect at the position.
12. Bryan Bresee, DT, Clemson, 6-5, 305, Redshirt Sophomore
Explosive, prototypically built and an obvious difference-maker for the Tigers since his true freshman season, Bresee is a legitimate top-10 candidate. But for all of his abilities, his durability remains a concern, as he's missed a nearly a full season (13 games) over the past two years due to multiple injuries.
13. Quentin Johnston, WR, TCU, 6-4, 193, Junior
Earning comparisons to NFL stars Tee Higgins of the Bengals and Mike Williams of the Chargers from scouts traveling through Fort Worth, Johnston offers this class's most exciting package of height, speed and ball-skills.
Max Duggan fins Quentin Johnson on a perfect over-the-shoulder fade
Max Duggan throws a touchdown pass to Quentin Johnson to give TCU a lead over Kansas
14. Christian Gonzalez, CB, Oregon, 6-2, 201, Redshirt Sophomore
A Colorado transfer who excelled in his first season in Eugene, Gonzalez combines rare size and speed with rapidly developing ball-skills, as his four interceptions in 2022 can attest.
15. Peter Skoronski, OG, Northwestern, 6-4, 315, Junior
A left tackle at Northwestern hoping to follow in the footsteps of his predecessor, Rashawn Slater, as a first-round pick, Skoronski lacks ideal arm length but he's so quick, agile and smart that teams should feel comfortable selecting him early, even if he's likely to be moved inside to guard or even center in the NFL.
16. Paris Johnson, Jr., OT, Ohio State, 6-6, 310, Redshirt Junior
A highly touted high schooler who turned heads at right guard earlier in his career, Johnson emerged as one of the nation's elite blockers at his more natural left tackle position in 2022, not allowing a single sack.
17. Joey Porter Jr., CB, Penn State, 6-2, 198, Junior
NFL scouts love athletic bloodlines almost as much as they love the length, physicality and tenacity Porter provided the Nittany Lions over his career, including the zero touchdowns allowed in 2022.
18. Isaiah Foskey, Edge Rusher, Notre Dame, 6-5, 265, Redshirt Junior
Foskey finished second in the nation with a school-record 13 sacks a year ago. With prototypical size, burst and upside, this Golden Domer should be a top-20 lock.
19. Will Levis, QB, Kentucky, 6-3, 232, Redshirt Senior
The traits are undeniable and so, too, is his experience in pro-style offenses at Kentucky. But necessary improvements in Levis' decision-making keeps him outside of the tier of elite prospects on my board.
20. Jordan Addison, WR, USC, 5-11, 175, Junior
Addison did not enjoy the dominant campaign some envisioned when he transferred to USC as the Biletnikoff Award winner a year ago, but his smooth acceleration, sharp route-running and reliable hands have earned comparisons to Seahawks Pro Bowler Tyler Lockett from scouts nonetheless.
USC's Caleb Williams finds Jordan Addison for a 35-yard touchdown
Caleb Williams finds Jordan Addison for a 35-yard touchdown to take a lead over the UCLA Bruins.
21. Broderick Jones, OT, Georgia, 6-4, 310, Redshirt Sophomore
An underrated and ascending contributor to Georgia's back-to-back title runs, Jones locked down the left tackle position this past season as well as late in 2021, allowing two combined sacks in 19 total games at left tackle.
22. Kelee Ringo, CB, Georgia, 6-2, 210, Redshirt Sophomore
In terms of raw traits, there isn't a cornerback more intriguing than Ringo, whose size, speed and ball-skills have earned him comparisons to longtime NFL star Patrick Peterson from scouts traveling through Athens.
23. Jaxon Smith-Njigba, WR, Ohio State, 6-1, 200, Junior
A nagging hamstring injury limited Smith-Njigba to just three games in 2022, sapping some of the momentum he'd created earlier in his career. But his strong hands and slick moves after the catch project nicely to the next level.
24. Anthony Richardson, QB, Florida, 6-4, 232, Redshirt Sophomore
Hugely talented but incredibly raw, Richardson is one of the more fascinating evaluations of this draft class, boasting Pro Bowl upside… as long as he's provided patience and quality coaching to develop his talent.
25. O'Cyrus Torrence, OG, Florida, 6-5, 347, Senior
Big, physical and nasty, Torrence followed his head coach, Billy Napier, to Florida from Louisiana and starred in 2022, dominating the SEC's line of scrimmage with his girth and power, just as he did in the Sun Belt.
26. Trenton Simpson, OLB, Clemson, 6-3, 240, Redshirt Junior
In yet another below-average year for off-ball linebackers, Simpson's speed and production (including 23 tackles for loss and 13 sacks) over three seasons at Clemson stand out, with the former Tiger projecting best as a run-and-chase outside linebacker in a traditional 4-3 alignment.
27. Clark Phillips III, CB, Utah, 5-09, 183, Redshirt Sophomore
For those prioritizing agility, man-to-man coverage and ball skills, the diminutive Phillips could easily be ranked No. 1 overall among cornerbacks, though his lack of preferred size drops him slightly on my board.
28. Darnell Washington, TE, Georgia, 6-6, 270, Junior
A polar opposite to the aforementioned Phillips, Washington's imposing frame and perceived upside is even more impressive than the two-time national champion's production, projecting similarly to the NFL as longtime league standout Marcedes Lewis.
29. Jahmyr Gibbs, RB, Alabama, 5-10, 200, Junior
A transfer from Georgia Tech who led the Tide in rushing yards and receptions in 2022, Gibbs is one of the rare former Alabama players who might be actually underrated, with some Alvin Kamara-like tape to his credit.
Bryce Young's pass finds Jahmyr Gibbs in the end zone
Bryce Young's incredible scrambling pass finds Jahmyr Gibbs in the end zone to put Alabama in front of Texas.
30. Cam Smith, CB, South Carolina, 6-0, 188, Junior
In a strong class of cornerbacks, Smith looks like an early standout, impressing with cover skills while also possessing the mentality to be a factor in run support.
31. Nolan Smith, Edge Rusher, Georgia, 6-3, 235, Senior
After tearing a pectoral muscle in October, Smith was relegated to sideline duty during Georgia's run to a second consecutive national championship, but his burst, bend and physicality are all first-round-worthy, even if his hype is not.
32. Emmanuel Forbes, CB, Mississippi State, 6-0, 180, Junior
With three of his six interceptions in 2022 coming off deflections, some have suggested that Forbes was "lucky," but I see exceptional awareness and ball skills to go with his natural cover ability.
33. Cody Mauch, OL, North Dakota State, 6-5, 303, Redshirt Senior
The first non-FBS prospect on this list, Mauch is a left tackle who plays with the mentality of a guard, routinely tossing opponents to the ground. How he handles the jump in competition at the Senior Bowl may very well determine whether Mauch is a top-30 (or 75) prospect in the draft, as well as whether scouts see him best outside or in (where I like him best).
34. John Michael Schmitz, C, Minnesota, 6-4, 320, Redshirt Senior
Centers may not score, but they are worth their weight in gold to needy teams. Given how reliable Schmitz has proven for the Gophers over his career, top-50 consideration is warranted.
35. BJ Ojulari, Edge Rusher, LSU, 6-2, 250, Junior
If he were an inch taller, Ojulari might rank as a top-20 prospect, but as is, his burst, bend and tenacity may warrant first-round consideration, regardless.
36. Will McDonald IV, Edge Rusher, Iowa State, 6-3, 236, Redshirt Senior
Sleek and slick, there are few edge rushers who can match McDonald's 34 career sacks.
37. Mazi Smith, DT, Michigan, 6-2, 337, Junior
The exact opposite of McDonald, Smith is a classic run-stuffer on the inside, who is expected to drop jaws during workouts with his raw athleticism.
38. Drew Sanders, OLB, Arkansas, 6-4, 233, Junior
An Alabama transfer who immediately excelled for the Razorbacks, Sanders offers a unique blend of size, speed and athleticism, showing burst upfield as a pass rusher, as well as awareness and physicality behind the line of scrimmage.
39. Tuli Tuipulotu, DL, USC, 6-4, 290, Junior
A landslide winner as the most dominant defensive lineman in the PAC-12 per that league's blockers, Tuipuloto quietly led the entire country in sacks, attacking from a variety of positions. To be as good in the NFL as he was in college, Tuipuloto may need a similarly creative defensive coordinator as the Trojans' Alex Grinch.
40. Felix Anudike-Uzomoah, Edge Rusher, Kansas State, 6-3, 255, Junior
While not as physically gifted as the subject of the previous spot, Anudike-Uzomoah shows even better snap anticipation and cleaner technique in beating would-be blockers, registering an impressive 19.5 sacks over the past two seasons.
41. Tucker Kraft, TE, South Dakota State, 6-5, 255, Junior
Kraft is not likely to be the highest-drafted Jackrabbit ever, as former SDSU offensive guard Lynn Boden was selected 13th overall by Detroit back in 1975, but he has a good chance at joining for South Dakota State tight ends Dallas Goedert (Eagles, 2018) and Steve Heiden (Chargers, 1999) as the only other top-100 selections in school history due to his rare combination of height, speed and soft mitts.
42. Joe Tippman, C, Wisconsin, 6-5, 317, Junior
It isn't often that centers warrant top-50 consideration, but Tippman is unique, offering an exceptional combination of size, athleticism and experience in a pro-style offense.
43. Keion White, DL, Georgia Tech, 6-4, 286, Redshirt Senior
Speaking of draft history, the Yellow Jackets have produced just two top-100 draft picks on defense over the past decade. But White, a transfer from Old Dominion who excelled in 2022, could join them. His size and athleticism suggest he could play all over an NFL defensive line.
44. Derick Hall, OLB, Auburn, 6-3, 256, Senior
Similarly built and gifted as former Auburn standout Carl Lawson, Hall is a compactly built rusher with a speed/power combination that will challenge NFL blockers.
45. Daiyon Henley, ILB, Washington State, 6-1, 232, Redshirt Senior
A virtual unknown outside of the PAC-12, Henley was named one of three finalists for the Butkus Award this past season for the Cougars by demonstrating an NFL-caliber build, speed and physicality — making him on the very few linebackers in this class to warrant early Day Two consideration.
46. Zach Harrison, DE, Ohio State, 6-5, 272, Senior
With "just" 11 sacks in four seasons at Ohio State after signing as a highly regarded prep, Harrison is viewed by some as a disappointment, but the long-armed, quick-twitch edge rusher made significant strides late in 2022 and projects as a more effective pro than college player.
47. Calijah Kancey, DT, Pittsburgh, 6-0, 280, Junior
Due to their similar heights and weights, Kancey is understandably often compared to former Pitt and future Senior Bowl and NFL standout Aaron Donald, demonstrating the kind of initial explosiveness and relentlessness that could help him similarly exceed expectations in the middle of an NFL defense.
48. Zay Flowers, WR, Boston College, 5-10, 175, Senior
Receivers battling just to meet the 5-foot-10 marker rarely earn top-50 selections but Flowers has blossomed at BC, following his signing out of the football-rich Fort Lauderdale area. Quick, competitive and reliable, I think Flowers, a three-time All-ACC pick, is likely to outplay his final draft selection.
49. Jaquelin Roy, DT, LSU, 6-3, 315, Junior
While the aforementioned Kancey gets much of the attention, I am similarly intrigued by the raw upside of Roy, who was overshadowed for much of his college career by great teammates but boasts a classic combination of size, burst and power.
50. Andre Carter II, Edge Rusher, Army, 6-6, 260, Senior
The perfect capper to this list, Carter is expected to be the first player from the service academies to earn a top-100 draft pick this century. Long, lean and instinctive, he can play a variety of roles and, obviously, comes with the high character grades every NFL team is looking to develop.
Rob Rang is an NFL Draft analyst for FOX Sports. He has been covering the NFL Draft for more than 20 years, with work at FOX, Sports Illustrated, CBSSports.com, USA Today, Yahoo, NFL.com and NFLDraftScout.com, among others. He also works as a scout with the BC Lions of the Canadian Football League. Follow him on Twitter @RobRang.
Top stories from FOX Sports:
FOLLOW
Follow your favorites to personalize your FOX Sports experience
---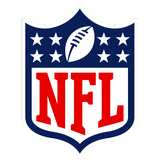 Get more from National Football League Follow your favorites to get information about games, news and more
---
---