With Oklahoma and Texas officially exiting the Big 12 at the end of the 2023 season, it's important that both the two SEC-bound programs and the Big 12 come out winning this season.
For the Sooners and Longhorns, the goals are the same as they've been since the conference was first formed in 1996: Win the league title and play for a national championship.
However, of the two, only Oklahoma has won the Big 12 title in the last decade, and neither program has played in the national title game since 2009. And this coming season — let's not beat around the bush — the 12 remaining members of the Big 12 will have more to prove and less to lose, and will be eager to keep OU and Texas out of the Big 12 Championship Game.
Of course, it's nowhere near a slam dunk that the Sooners and Longhorns will rule the conference. Some might even say it's wishful thinking. And if it feels like it's been five years since Oklahoma and Texas played a game that has championship implications, that's because it has.
Neither Oklahoma coach Brent Venables nor Texas coach Steve Sarkisian were anywhere near becoming head coaches in Austin and Norman, respectively, the last time that happened, and the team's quarterbacks at the time were Sam Ehlinger and Kyler Murray.
With Murray, Oklahoma had a future No. 1 overall pick in the NFL Draft and a former National Gatorade Player of the Year. With Ehlinger, Texas had a beloved face of the program and a man who had wanted to be the Longhorns' starting quarterback since he was a child.
[College football spring storylines: New coaches, QB battles, more to watch]
In true freshman Jackson Arnold, Oklahoma once again has a National Gatorade Player of the Year. In true freshman Arch Manning, the Longhorns have a player who grew up wanting to play quarterback at Texas.
Texas and Oklahoma's early exit from Big 12
RJ Young reveals his checklist of all the things the Big 12 should accomplish as a conference before Texas and Oklahoma's departure.
In 2023, one of the most important items for both Oklahoma and Texas has to be setting up their budding QB talents for success when they begin SEC competition. After an eight-win season at UT and the first losing season at OU in nearly a quarter-century, not everyone believes that's going to be the case, including Oklahoma legend Barry Switzer.
"I'm concerned," Switzer told Tulsa World. "I know what it'll look like. It'll look like we're playing Texas every [expletive] week.
"You've got to be good. I don't know if we're good enough right now. We'll have to get better on defense."
While the Sooners and Longhorns build toward their 2024 season, they also must take care in what could be the oddest season in the history of the league, with Oklahoma headed to Provo, Utah, to play BYU and Texas headed to Houston for the first time in more than 20 years.
In Houston, the Longhorns will face an opponent they haven't so much avoided as refused to acknowledge. I'd have sooner — heh — expected Texas to schedule a series with Texas A&M than with Houston. As it happens, the Longhorns will be forced to play both as conference opponents once again, perhaps even in back-to-back years.
Texas looks at the city of Houston as an extension of its home turf, not unlike Oklahoma looks at the Dallas/Fort Worth area just over the Red River. But while Oklahoma acknowledges the prowess of, say, TCU, the Longhorns have looked down on these Cougars who very much want to play them.
The last thing Texas fans want to hear after not playing a natural rival for two decades is how the Cougars gave the Horns a swift kick in their behind to help ease them out the door, hoping it doesn't hit 'em where the good Lord split 'em.
The same is true for Oklahoma in what is expected to be the last football game in the Bedlam series for the foreseeable future. It doesn't matter that the Sooners have owned Oklahoma State in this rivalry since Oklahoma was a territory. It only matters that no one in or around Norman will let them forget it if they lose to the Pokes in their final season in a league they helped create and have lorded over.
Outside of beating each other — Oklahoma might never pay back a 49-0 whooping it got last year from Texas — and beating their two most-hated in-state rivals, all that's left for OU and Texas is to beat up on every one of the members brought in to replace them.
SEC teams are big spenders in recruiting
RJ Young shares his thoughts on the top recruiting budgets and how it translates into the upcoming season.
This means we'll all be watching to see if the Sooners can earn conference wins against Cincinnati, UCF and BYU at Nippert, Memorial and LaVell Edwards Stadium, respectively.
It also means that Texas, in addition to playing Alabama and Houston, will have to hope BYU's Kedon Slovis isn't another Taysom Hill poised to wreck their season. That's the kind of thing the Longhorns do, though. Who could forget them giving up 679 yards and 40 points to the Cougars in 2013. Or getting dropped by TCU, 50-7, in 2015. Or losing to hapless Kansas, 24-21, in 2016. You get the idea.
If Texas is gonna leave the conference feeling as if it's done anything of recent substance beyond beating an uninterested Georgia team in the 2018 Sugar Bowl, the Longhorns are gonna have to play a season of football like we haven't seen since 2008.
Of course, this is all amid what is the end of an era in the sport. OU and UT are SEC teams next season. USC and UCLA are Big Ten teams in 2024. The College Football Playoff will expand from four teams to 12 in two years or less, and the Supreme Court could totally redefine how players are compensated.
So you better get yours while you can still get it, Oklahoma and Texas. The ground beneath your feet ain't done moving.
RJ Young is a national college football writer and analyst for FOX Sports and the host of the podcast "The Number One College Football Show." Follow him on Twitter at @RJ_Young and subscribe to "The RJ Young Show" on YouTube.
Top stories from FOX Sports:
---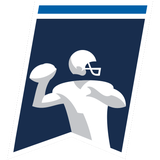 Get more from College Football Follow your favorites to get information about games, news and more
---
---