With spring football well underway, here are five Big 12 newcomers I'm excited to watch as we wind through these 15 practices that set the table for the 2023 season.
5. OT Logan Brown (Wisconsin → Kansas)
Last season Lance Leipold, Jalon Daniels, Devin Neal and Kansas put the "Rock!" back in "Rock, chalk, Jayhawk!"
They took KU bowling for the first time since 2008, and Daniels put up 544 yards with five TDs in a thrilling triple-overtime, 55-53, loss to Arkansas in the Liberty Bowl.
A dream season for Kansas ended with a 6-7 record, and not a soul who watched last season would argue with that sentence, which looks oxymoronic on its face. But they had a need to fill. With offensive tackle Earl Bostick headed to the NFL, Leipold secured Brown, a redshirt junior who was a five-star prospect, No. 17 player and No. 4 tackle in the 2019 class to shore up the offensive line.
4. QB JJ Kohl (Iowa State)
Kohl is 6-foot-7, 230 pounds. He's an Under Armour All-American and ranked 12th among QBs in the 247 Composite for the 2023 class. I'm excited about him because I think his presence might also make Iowa State quarterback Hunter Dekkers a better player for 2023.
Quietly, Iowa State produced a top-20 scoring defense last year, but an offense that ranked 114 in scoring.
ISU coach Matt Campbell lost his offensive coordinator (Tom Manning), offensive line coach (Jeff Myers) and passing game coordinator (Joel Gordon) off last season's team, too.
That might not be a bad thing, as the pass-play portion of the playbook looked more like Dekkers just throwing the ball somewhere near Xavier Hutchinson, who caught 107 passes for 1,071 yards with six TDs in 2022.
Seems defenses noticed the portion of the playbook marked "Chuck To Hutch", too, because Dekkers threw the third-most INTs of any QB in FBS, with 14 to just 19 TDs.
Finding a bell cow back like Breece Hall or David Montgomery might fix that too. ISU averaged just 3.3 yards per carry last season.
Jirehl Brock (99 rushes, 445 yards) and Cartevious Norton (87 rushes, 312 yards) need to show Campbell they can carry the mail this spring. And, since we're here, it wouldn't hurt anybody's feelings to see Jaylin Noel (60 catches, 572 yards) assert himself as the new No. 1 target in the ISU pass attack.
I have little doubt that Campbell will develop another great quarterback in Ames, especially after what he got out of Brock Purdy.
3. LB Anthony Hill (Texas)
Hill has the opportunity to be as good, as disruptive, at Texas as a freshman as Harold Perkins was at LSU. Perkins notched 72 tackles, 7.5 sacks, three forced fumbles and a pick as a freshman in Baton Rouge.
Hill's high school career at Denton Ryan in Denton, Texas, is an indication that Hill ought to compete for a spot alongside All-American linebacker Jaylan Ford in Pete Kwiatkowski's defense. At 6-foot-2, 225 pounds, a five-star in the 2023 class and No. 18 overall recruit, he could develop into the kind of destructive force Kenneth Murray Jr. was at Oklahoma in 2018 when he had 155 tackles, 12.5 tackles for loss and four sacks.
With Hill seeking and destroying, the middle of Texas' defense could rival that of the best in the country.
2. RB Trey Sanders (Alabama → TCU)
When Sanders left IMG Academy, he was one of the best tailbacks in the country — No. 1 RB and No. 6 player — in the 2019 class.
But almost as soon as his college career began he suffered injury setbacks that have come to define his career to this point. He suffered injuries in 2019 and 2020 and didn't play a full season until 2021 when he saw playing time in all 13 games. He played in just 10 in 2022, though.
He also needed to battle the depth chart at Bama, which has been especially loaded.
He was behind Najee Harris (251 rushes, 1,466 yards) and Brian Robinson Jr. (91 rushes, 483 yards) and had the third-most rushes (30) and rushing yards (134) of any tailback on the team in 2020.
In 2021, he was behind Robinson (271 rushes, 1,343 yards), and had the second-most rushes (72) and rush yards (314) of any tailback on the team.
However, in 2022, he fell behind Georgia Tech transfer Jahmyr Gibbs (151 rushes, 926 yards), Jase McClellan (112 rushes, 655 yards), Roydell Williams (56 rushes, 250 yards) and Jamarion Miller (33 rushes, 223 yards), notching just 14 rushes for 80 yards in 10 games.
The Horned Frogs lost their three best offensive playmakers and offensive coordinator just weeks after playing in the national title game: Max Duggan, Kendre Miller, Emari Demercado, Quentin Johnston and offensive coordinator Garrett Riley are gone.
Much is expected of Sanders, as well as Chandler Morris, Savion Williams, JoJo Earle, Jordan Hudson, Jared Wiley, Tommy Brockermeyer and offensive coordinator Kendal Briles. Sanders ought to play a massive role in TCU's 2023 campaign.
1. EDGE PJ Adebawore (Oklahoma)
The Sooners added a bevy of transfers in former Washington RB Emeka Megwa, former Michigan WR Andrel Anthony, former South Carolina and Sooner TE Austin Stogner, former Stanford LT Walter Rouse, former Notre Dame DT Jacob Lacey, Wake Forest EDGE Rondell Bothroyd and Indiana EDGE Dasan McCullough.
What I'm saying is Venables has some dudes, and I think we'd all like to see what they look like in the crimson and cream. But none is more exciting to me than true freshman PJ Adebawore.
Adebawore debuted in the 247 Sports Composite at No. 393 overall in 2021. By August 2022, he was ranked as a five-star EDGE player.
Not bad for a recruit who didn't start playing football until eighth grade in Kansas City, Missouri, and didn't play on the defensive line until his junior year of high school.
At 6-foot-4, 230 pounds with a 7-foot wingspan, Adebawore recorded 51 tackles, including 19 for loss and 10 sacks, as a junior at North Kansas City High School.
RJ Young is a national college football writer and analyst for FOX Sports and the host of the podcast "The Number One College Football Show." Follow him on Twitter at @RJ_Young and subscribe to "The RJ Young Show" on YouTube.
Top stories from FOX Sports:
---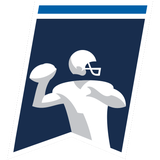 Get more from College Football Follow your favorites to get information about games, news and more
---