If you had told USC fans at the start of 2022 that they would go 11-3, produce a Heisman Trophy winner and make a New Year's Six Bowl, every single one would have been over the moon and ready to call Lincoln Riley's debut campaign in Los Angeles a rousing success.
In taking the 30,000-foot view, it was indeed a season to celebrate for the men of Troy, as the Coliseum was once again rocking with sellout crowds and the program fielded its best team since at least 2017. The Trojans were also quite entertaining to watch, with one of the best offenses in the country that produced a whopping 22 plays of more than 40 yards and had an FBS-best +21 turnover margin to go with it.
For all the good vibes that were generated last season in Southern California however, the team's two-game losing streak to end the campaign framed things in a slightly different light and dampened any momentum heading into the offseason. Sure, USC was back in the national spotlight and looking like one of the West Coast's flagship programs again, but getting thumped in the Pac-12 title game by Utah cost them a shot at the College Football Playoff. They then compounded that by blowing a 15-point lead in the final four minutes of the Cotton Bowl to a Group of 5 team.
"We're not going anywhere," Riley said confidently right after the season ended. "Tough (loss vs. Tulane), but we've got to own it as a team. And that's what we're going to do, and we'll see you back in 12 months."
Riley won't have to wait quite that long before seeing his team back in action. This spring shapes up to be a critical set of practices for what should be a top-five group in the early polls. Appropriately enough, the coaching staff is not shying away from the rough ending they're coming off and have been branding the preparations for the 2023 season on social media with the tagline 'Job's not finished.'
We'll see just how close the team ultimately gets to addressing that label come August, but until then, here are some storylines to watch as USC begins spring practices.
Caleb Williams sheds light on relationship with Lincoln Riley
USC quarterback Caleb Williams joins Nick Wright, Chris Broussard, and Kevin Wildes on "First Things First" to discuss what makes Lincoln Riley so special as a head coach.
Can Grinch fix the defense?
Defensive issues have plagued Riley's teams ever since he became a head coach and that has not changed with his new SoCal locale.
The Trojans were fantastic at forcing turnovers (28 of them) when they needed them most last season and sacking the quarterback (top 10 nationally) but were otherwise middling across the board. The team allowed more plays of 30-plus yards than anybody in the Pac-12 (including four more than one-win Colorado) and looked generally lost when it came to stopping the opposing team's best players.
Despite such struggles, Riley has shown faith in coordinator Alex Grinch to turn things around — something he will be tasked to start showing progress with starting this spring.
Finding a replacement for disruptive defensive lineman Tuli Tuipulotu, who led the nation in sacks, is of chief concern for Grinch across 15 practices, but it is possible that the overall talent level will be better up front. Former five-star and Texas A&M transfer Anthony Lucas, second-team All-Pac-12 selection Kyon Barrs from Arizona and Purdue transfer Jack Sullivan will all get a crack at solidifying starting gigs, but it's within the realm of possibilities that the program dips back into the portal for additional reinforcements if things aren't up to the desired level along the line by the end of April.
The linebacking corps feels pretty set with Eric Gentry, Shane Lee and former No. 1 overall recruit Korey Foreman among the returnees, but don't discount the impact All-Big 12 transfer Mason Cobb can have on the group given his experience defending a variety of attacks. Finding the right mix of players based on personnel packages plus down and distance will be key for Grinch this spring.
The secondary is also a bit of an enigma for USC given the mix of options on the back end, which will put added pressure on the group of a dozen or so players to step up during the offseason and leave a lasting impression. Regardless, there will be plenty of pressure on both players and coaches to make significant progress on this side of the ball so that they do not prove to be the Achilles Heel for one of the best quarterbacks to step foot on campus.
Hello, Heisman
It used to be a rare occasion for the Heisman Trophy winner to return to school the following season, but USC quarterback Caleb Williams will make it back-to-back seasons for the award winner after hoisting the prestigious trophy last December. While many outsiders may focus on whatever name/image/likeness opportunities the collegiate star has to showcase in 2023, figuring out the most outstanding player's supporting cast internally will really come into focus this spring.
Wideout Jordan Addison's departure for the NFL Draft means a new No. 1 option will need to be found in the passing game in addition to quality depth options for a team that had four guys with more than 600 yards and at least four touchdowns in 2022. Tahj Washington is the leading returning receiver, but Michael Jackson III showed flashes last year and could be one of several in line for a bigger role with increased reps this spring. The team also added Arizona transfer Dorian Singer, who finished second in the Pac-12 in receiving down in Tucson. Throw in Brenden Rice, plus five-star early enrollee Zachariah Branch and getting everyone on the same page as Williams will be a big priority for the coaching staff this March and April.
In the backfield, tailback Austin Jones figures to be the first option lining up next to Williams but don't discount the potential for the speedy Raleek Brown to push for playing time this fall. South Carolina transfer MarShawn Lloyd was quite the get out of the portal and will be a quality option in the rotation should he pick the offense up quickly over the next few weeks.
While it shouldn't be all that surprising that a bunch of highly touted high school players and talented transfers want to come play with a Heisman winner, making sure everybody has a role and can contribute meaningful snaps will be the far more difficult task for Riley and Williams this spring.
Is Caleb Williams a generational player?
Sean Payton joins Colin Cowherd on "The Herd" to discuss USC quarterback Caleb Williams.
The right mix in the trenches
USC's offensive line played so well last season that Williams brought most of the group to New York in December so they could help celebrate his Heisman win in person. They did a stellar job for the most part in keeping the elusive signal-caller upright but were still far from perfect (11 sacks allowed in two losses to Utah) in the first year of a new offense.
Now the Trojans must try to both improve their play in the trenches while also finding several new starters. Depth among the group is very good, but sorting out the right four options to flank returning center Justin Dedich will be high on the to-do list this spring for OL coach Josh Henson.
All-Pac-12 Honorable Mention selection Jonah Monheim has experience at both right guard and right tackle while fellow returning starter Courtland Ford figures to have to fight for a spot in the rotation after his play slipped in 2022. Washington State transfer Jarrett Kingston is all but penciled in as the starting left tackle after impressing in the same spot for the Cougars, while guard Ethan White and tackle Michael Tarquin were the starting right side of Florida's line last year and didn't move out West to sit on the bench.
Throw in a number of other youngsters and the team won't be lacking for options even if sorting out the best five guys might end up being a question that also carries over into the fall.
Bryan Fischer is a college football writer for FOX Sports. He has been covering college athletics for nearly two decades at outlets such as NBC Sports, CBS Sports, Yahoo! Sports and NFL.com among others. Follow him on Twitter at @BryanDFischer.
Top stories from FOX Sports:
---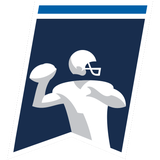 Get more from College Football Follow your favorites to get information about games, news and more
---