Joel Klatt recalls the first time he met Ohio State quarterback C.J. Stroud ahead of the Buckeyes' 2021 season opener at Minnesota.
"I was struck by his quiet demeanor," Klatt said on a recent episode of his podcast, "The Joel Klatt Show." "He came from a house where he didn't have his dad growing up, and his mom did a wonderful job raising him. The guy is respectful, and he is someone who certainly understands the gravity of his position."
Klatt is referring to the gravity and pressure that comes with being the starting QB at Ohio State, a school that is consistently among the best in the sport.
The Buckeyes have won 11 or more games in 10 straight seasons, excluding the COVID-19 shortened 2020 campaign. During that time period, Ohio State has sent three QBs to the NFL Draft, including two first-round picks in Dwayne Haskins and Justin Fields.
Stroud is expected to follow the trend this season, as FOX Sports' Jason McIntyre projects the two-time Heisman finalist to go No. 2 overall to the Houston Texans in his latest NFL Mock Draft.
But to Klatt's point, with that success comes great pressure, as the quarterback position at Ohio State is constantly being judged and critiqued by Buckeye fans.
"I don't know if there is a more intense position in college football than the Ohio State quarterback," Klatt said. "You name another program, and I don't think they get the scrutiny that the Ohio State quarterback gets.
"The Ohio State fan base is really hard on their team, and therefore, if you're in the most prominent position – the head coach or the QB – I think it can be categorized fairly as one of, if not the most pressure-packed positions in all of college football, and I think he dealt with it very well."
Stroud's mother, Kim, spoke to FOX Sports' RJ Young last season about that very topic and the stress that comes with it.
"I never knew and no one really explained to me how Ohio State is and the legacy of their football program, as well as the huge responsibility, kind of the weight that's placed on these kids," she said. "When he got to be the starter that's when I really realized the magnitude of his position, and how much exposure, how every little thing he does is ridiculed or praised.
"And so I went through that stage of being angry, and defensive before coming to understand that it's like a religion to them. I mean they eat, breathe and sleep the Buckeyes. That took a lot of getting used to."
[C.J. Stroud has a vision of greatness, and a mother to guide him there]
Is C.J. Stroud worthy of the No. 1 overall pick?
Joel Klatt discusses C.J. Stroud at the 2023 NFL Combine, praising the OSU QB for his play on the field, as well how he holds himself off the field.
Klatt had the pleasure of calling eight of Stroud's games over the past two seasons, including the first two starts of his career – a 45-31 win over Minnesota and a 25-28 loss to Oregon – as well as his last start of the 2022 regular season, a 45-23 loss to Michigan.
Following that loss to Michigan, Stroud bounced back and played near-flawless football in a 42-41 loss to Georgia in the College Football Playoff semifinals. He completed 23 of his 34 passes for 348 yards and four touchdowns, while coming up just short of leading a game-winning drive as OSU's field-goal attempt with three seconds remaining sailed wide left.
"The player he was in an early loss against Oregon was a very different player than he was late in his career," Klatt said of Stroud. "The guy I saw play against Georgia with a real warrior mentality was a guy that really matured from the first time I saw him to the last time I saw him. This was while dealing with overwhelming negativity and pressure from that Buckeye fan base because of those losses to Michigan."
Stroud's impressive 2022 campaign came with preseason All-American wide receiver Jaxon Smith-Njigba missing the majority of the season due to a hamstring injury. The do-it-all wideout played in just three games this past season, recording five catches for 43 yards.
Smith-Njigba is one of the most intriguing prospects in this year's draft, and according to Klatt, he will be an "interesting evaluation and an interesting topic as we move through the draft period."
The 6-foot-1, 196-pound receiver did not run the 40-yard dash at the combine, but he did clock a time of 3.93 seconds in the 20-yard shuffle, which was the fastest time in the drill for a wide receiver since Brandin Cooks and Damian Copeland in 2014.
Klatt has high hopes for the former Buckeye, saying he believes Smith-Njigba could develop into a top-end slot receiver at the next level.
"This is the guy that I think could be the best slot receiver in the league at some point in the next few years," Klatt said. "This guy was dynamic and totally indefensible in the middle of the field. He has the traits to absolutely produce."
Is Jaxon Smith-Njigba the No. 1 wide receiver in the NFL Draft?
Joel Klatt discussed Jaxon Smith-Njigba's NFL future, comparing him to Los Angeles Rams wide receiver Cooper Kupp.
Smith-Njigba's wide receivers coach at Ohio State, Brian Hartline, agrees with Klatt's sentiments. In an interview with FOX Sports college football writer Laken Litman, Hartline referred to Smith-Njigba as being "probably the best receiver that I've ever coached."
[How Jaxon Smith-Njigba became Ohio State's next great wide receiver]
The list of wide receivers Hartline has coached during his time at Ohio State includes the likes of Jameson Williams, Garrett Wilson, Chris Olave and Terry McLaurin, among others.
Opposing coaches, specifically opposing defensive coordinators, also took notice of Smith-Njigba's elite skill level. While calling several Ohio State games during the 2021 campaign, Klatt recalled meeting with opposing coaches, and the name those coaches would always point out was Smith-Njigba.
"He was not only the key to that offense, but really, the best player on that offense," Klatt said. "He's so smooth, he has a unique ability to understand the schematics of the field, and he understands how to get open."
It's anyone's guess how Ohio State's season would have concluded had Smith-Njigba been healthy this past year. When asked that question by a reporter at this past weekend's NFL Combine, the talented wide receiver didn't shy away from giving an honest, bold answer.
"We definitely would have won a national title," Smith-Njigba said.
While the quote received plenty of scrutiny, especially from Georgia fans, Klatt took the opposite approach.
"I don't quite see what was wrong with him saying that," Klatt said. "If Jaxon Smith-Njigba is on the field, do they [Ohio State] beat Georgia? … The answer is yes.
Top stories from FOX Sports:
---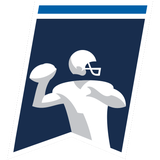 Get more from College Football Follow your favorites to get information about games, news and more
---