There have been plenty of true freshmen quarterbacks who have made their presence felt across college football over the past decade.
But heading into Week 1 of the 2022 season, only one true freshman throughout the entire FBS started under center for his respective team: UConn's Zion Turner.
That number could very well change heading into next season, as the 2023 QB class is loaded with talent from top to bottom.
FOX Sports college football analyst RJ Young took a look at five incoming quarterbacks and broke down which of those elite signal-callers are most likely to play next season.
Here is a breakdown of Young's list, counting down from five to one.
Top 5 freshmen QBs most likely to play in 2023
Fox Sports' RJ Young breaks down five true freshmen quarterbacks who are most likely to play in 2023.
5. Malachi Nelson, USC
Young on Nelson: "This is a guy that Lincoln Riley had been recruiting for the better part of three years. He was going to Oklahoma until Riley took the job at USC, and he did what most recruits do: He followed the coach that was recruiting him, not the school that the coach was coaching at.
"The reason I think Nelson is fifth on this list is because, No. 1: Caleb Williams is the reigning Heisman winner. You're gonna play him as much as you possibly can, especially in a draft-eligible year. And No. 2: Miller Moss came in the 2021 cycle and stayed after Jaxson Dart left, after Caleb Williams transferred in. … He's the backup at SC, so this is about if he can beat out Nelson for this job. I think his years in the system will have something to say about that. But Lincoln Riley has always gone with the most talented QB on the depth chart. I think that's gonna be the same here. I think Malachi Nelson is gonna sit this year, and then he'll get an opportunity to play."
4. Jackson Arnold, Oklahoma
Young on Arnold: "This is a guy that Oklahoma wasn't always sure they were going to get. He's the first National Gatorade Player of the Year at Oklahoma since Kyler Murray. I think of Jackson Arnold in this way: The comp is Baker Mayfield if he was a can't-miss prospect. If everyone knew who Baker Mayfield was going to be when he got to college, that's who Jackson Arnold is. He has that sort of confidence. He's not arrogant, but he has the ability to put the ball wherever he wants it to go and people believe they are going to win because he's their QB.
"The problem for [Arnold] is that Dillon Gabriel is not just the incumbent, he's another one of these guys that have years of playing college football under his belt. You would have to demonstrate that the floor for you is the same as it would be for Dillon Gabriel, and that's just hard because you don't have any body of work in the sport."
3. Arch Manning, Texas
Young on Manning: "If you have Joe Burrow-kind of skills, where you can move around, you can make things happen, you can hit people when they are open and everybody believes you're gonna win, what's stopping him from playing early? Well frankly, Quinn Ewers.
"Quinn Ewers is still one of the best prospects in the sport since we've had recruiting rankings, and if he grows up in 2023 the way we expect him to, Arch Manning is not going to get that job. Something would have to happen for us to see Arch Manning in 2023. Everybody is gonna be happy to see him."
2. Nico Iamaleava, Tennessee
Young on Iamaleava: "When I see him work as a QB … his mobility, his ability to escape pressure, the strikes he can throw, the arm angle he has. … He's up against a guy in Joe Milton who is also just as physically talented. You have to prove that the ceiling for you is as high as Joe Milton, and the floor for you is as high as Joe Milton, and I just don't see that happening. Joe Milton didn't choose to return after beating Clemson in the Orange Bowl because he was going to give up his job to a true freshman, no matter how good that true freshman is, and frankly, Josh Heupel likes having them both."
1. Dante Moore, UCLA
Young on Moore: "I'm very intrigued by Dante Moore. And the reason I am is because on this list, I think he's the guy that has the best opportunity to not just start in 2023, but to start the season opener. Last year, only one true freshman started the season at QB in Week 1, and he played at UConn. What if Dante Moore is that guy at UCLA?
"When he was putting together his college list, Chip Kelly and UCLA were on top of it because his relationship with Chip Kelly was so great. I don't think Chip Kelly is building a relationship with a guy like Dante Moore to that effect if he doesn't think he can be another Dorian Thompson-Robinson for him and start for four years straight."
Top stories from FOX Sports:
---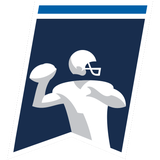 Get more from College Football Follow your favorites to get information about games, news and more
---