If you thought college football was heading for a big, long break after the Feb. 1 National Signing Day came and went, you couldn't be more wrong.
The fact is that things are about to crank back up, with spring football just around the corner. That means your favorite team is about to take the field again, coaches will take early looks at what they'll have coming back in the fall, and there might even be some high-profile position battles decided — though those kinds of things are more likely to be decided during preseason camp.
Perhaps the most important purpose of spring football is player development, whether it means helping established players prepare to take the next step, or getting younger players ready for more important roles.
Either way, it's fun to watch and is a way to sate your football appetite through the summer ahead.
Here is everything to know about spring football.
What are the top storylines?
You're in luck, because FOX Sports College Football Writer Bryan Fischer has tackled key spring storylines. Here's part of what he had to say about interesting coaches making their first appearances with new teams:
"One of the bigger job swaps that raised a few eyebrows was Wisconsin plucking Luke Fickell out of Cincinnati. It was already a borderline coup in landing the only head coach to guide a Group of 5 team to the Playoff, Badgers brass also know they got somebody with deep Big Ten roots who can help elevate the program back into a regular conference contender.
"Further west in the Big Ten, we'll also see how Matt Rhule readjusts to the college game at Nebraska after his brief stint in charge of the Carolina Panthers. The Cornhuskers have already turned over the roster and brought in an influx of new players, many of whom will be hoping to use this set of practices to get ahead on the depth chart before even more reinforcements arrive in the fall. Rhule has been a master at turning things around after previous stops at Temple and Baylor, but at both places, things got off to a slow start — something the Huskers will be hoping isn't the case given the way things have transpired on the field the past few years."
To read more about spring football storylines, click here.
When does spring practice begin? And when are spring games held?
That depends on which school you're talking about — they're all different! While many of the major schools tend to start spring practice in mid-March, some start much sooner. Most schools tend to hold their spring games about two weeks after practices begin, with their spring game usually (but not always) serving as the last of 15 allotted practices.
Here are some spring practice and game dates to know for major teams across the nation. We will update this list as other teams announce their plans.
Independent
Further reading
State of the Big Ten: Michael Cohen breaks down what's going on across the Big Ten, from Ohio State giving new offensive coordinator Brian Hartline a chance to call plays, to Michigan's offseason of chaos and much more. READ MORE
State of the Big 12: RJ Young writes that with Oklahoma and Texas entering their final year in the conference before heading to the SEC, the Big 12 has a serious branding problem. Who will step up? READ MORE
State of the Pac-12: Bryan Fischer writes that with its host of star quarterbacks (Caleb Williams, Michael Penix Jr., Bo Nix, etc.) and high-profile coaches (Coach Prime!), the Pac-12 could be on the rise. READ MORE
Who will replace CJ Stroud?: Ohio State coach Ryan Day plans to facilitate an open competition between Kyle McCord and Devin Brown during spring practices as he seeks a new starting quarterback. READ MORE
---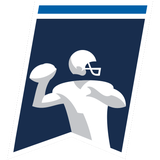 Get more from College Football Follow your favorites to get information about games, news and more
---
---