You wouldn't hear many arguments from those inside or outside the program if you had labeled Colorado one of the worst Power 5 teams in the country last season.
The Buffs went 1-11 and were barely competitive between the lines, losing by nearly 30 points on average and finishing with the worst statistical defense in the country. Head coach Karl Dorrell was fired after five games and many were left wondering how a once proud program had fallen so far into irrelevance.
Such concerns are a thing of the past, however, as Colorado has almost overnight become one of the most intriguing teams of 2023 thanks to the hire of one Deion Sanders.
The splashiest move of the offseason was an eye-opener last December but is also a move athletic director Rick George hopes does more than just bring attention to the program. He hopes it will translate to massive improvement between the lines, too.
Spring practice offers the first glimpse of just how the black and gold will look under Coach Prime. From the roster changes to the style of play, just about everybody will be curious about how things are going to go in this grand experiment under the Flatirons, and that's not even diving into seeing how Sanders will handle making the often difficult jump from the FCS ranks, where he had a massive talent advantage on Saturdays, to a top job in the FBS where he certainly will not.
With all that in mind, here are a handful of storylines to keep an eye on as spring ball gets underway in Boulder and leads into what should be a heavily anticipated Black and Gold Day on April 22:
Roster turnover
When Sanders first addressed his new team upon arriving at the Buffs facility, cameras recorded him telling players that more than a few of them might want to hit the Transfer Portal because a roster overhaul was coming quickly at Colorado.
"I'm bringing my luggage with me … and it's Louis (Vuitton)," remarked Sanders.
How soon can Deion Sanders turn around Colorado?
Skip Bayless and Shannon Sharpe predict how quickly Prime Time and Colorado can compete for a Pac-12 championship.
Well, the new coach wasn't exactly lying by uttering those words. Taking advantage of a number of rule changes and waivers, CU will basically field a brand-new team in 2023. Between a hefty recruiting class that included five-star corner Cormani McClain and a host of transfers like former No. 1 overall recruit Travis Hunter, 47 newcomers will end up taking the field either this spring or later this year. Given that scholarships are limited to 85, that's a robust 55% turnover in just one offseason and the prospect for even more once the second Transfer Portal window opens in a few weeks.
"We're not done," Sanders said back in February. "This is just a pause. This is just a comma. There's a lot of people that are going to be bungee jumping into the portal out of spring because they're going to be disappointed in their playing time, the commitment, or the level of participation they're garnishing. And we're going to take full advantage."
Integrating all those new faces will be task No. 1 over the course of 15 spring practices. Whether players came with Coach Prime from Jackson State or another Power 5 program, getting used to a new way of doing things all together for the first time will not be the easiest thing in the world. But it's something that has to get ironed out before the pressure of fall camp rolls around.
Up-tempo offense
Sanders has already indicated that his son, Shedeur Sanders, is in line to start at quarterback this season after completing 70% of his passes and throwing for 40 touchdowns across two campaigns at JSU. But the junior will be adjusting to not just a higher level of competition this spring but also a slightly different offense, too.
New offensive coordinator Sean Lewis came to Boulder after serving as the head coach at Kent State for the past five seasons and has regularly operated one of the most up-tempo attacks in the country. The Golden Flashes ran the fourth most plays in FBS in 2022 and love to utilize every part of the field, using formations that stretch the defense in a number of ways (while trying to exhaust you at the same time).
The thing about going fast and getting quality reps in is that you have to know what you are doing. Often, that includes why you're doing things, too, if you really want to take an offense to the next level. Given the amount of personnel and scheme changes that everybody in a Buffs uniform will be experiencing, it will be interesting to see how everything clicks offensively to truly get a sense of how competitive this group will be in the fall.
Dealing with the hoopla
Coach Prime isn't just a figurehead on the sidelines at Colorado, he's one of football's most unique individuals. He's a teacher, a motivator, a persona and a way of life all wrapped into one. Dealing with everything that comes with that is going to be interesting to track, as not everybody is going to be used to the bright lights — especially at a place like CU that has played in just two bowl games since joining the Pac-12.
Whether players are returning for another season in Boulder or just arriving to be a part of the team, things are different. There's a documentary crew following everybody's move, and the amount of national and regional interest skyrocketing means a ton more interviews to accommodate.
How exactly will the Buffs deal with all that hoopla? Some, such as Sanders' family or veteran members of the coaching staff, probably won't mind. But the scrutiny that comes with this endeavor is not going to be for everyone.
Look no further than the spring game as an example of what's coming. Colorado had fewer than 2,000 fans show up to Folsom Stadium to watch last year. Despite charging $10 for the upcoming edition, the school told local media outlets that more than 30,000 tickets have been sold. Overall, they're on track to have as many fans watching the team's final practice as the past seven years combined.
It's far too early to declare if the program is going to be back to being competitive, but the interest level in what CU is doing certainly is high. Coach Prime himself has always been somebody who has thrived in the spotlight, but he'll need to make sure his new players start to feel just as comfortable with all the attention being paid to them, too.
Because make no mistake, there's going to be a ton of that headed in their direction in 2023.
Bryan Fischer is a college football writer for FOX Sports. He has been covering college athletics for nearly two decades at outlets such as NBC Sports, CBS Sports, Yahoo! Sports and NFL.com among others. Follow him on Twitter at @BryanDFischer.
Top stories from FOX Sports:
---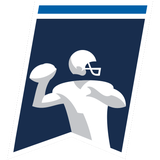 Get more from College Football Follow your favorites to get information about games, news and more
---