Not long after cornerback Cormani McClain flipped his commitment from Miami to Colorado, Buffaloes quarterback Shedeur Sanders asked the question that immediately popped into my brain.
Who in the world would he throw at in practice: McClain or fellow cornerback Travis Hunter? For Sanders, the answer at one point or another is both.
Such will be the privilege — or burden — of any quarterback facing a secondary coached by Colorado defensive coordinator Charles Kelly.
Sanders will have the luxury of throwing his interceptions — if or when he throws them — in practice. When the Buffaloes take the field for the first time under Deion Sanders — Coach Prime — in September, opposing quarterbacks' interceptions — not if, but when they throw them — will be drawn in permanent ink like a tattoo that just can't be removed.
As a purveyor of the sport, this is one of those sheesh moments. It's the kind of moment when you lean back in your chair and realize that Hunter was a five-star recruit and the No. 1 player at his position in the 2022 class, which means the Buffaloes will field the two best cornerbacks of the last two recruiting cycles. See what I mean? Sheesh.
McClain's commitment also is yet another striking demonstration of the power of Prime. When Hunter flipped his commitment from Florida State to sign with Prime at Jackson State — an HBCU in the lower division of the FCS — the act was truly unprecedented.
Hunter's decision to join Prime and company in Jackson, Mississippi, felt like a harbinger of what was to come for the JSU Tigers. But fans of FBS programs — let alone Power 5 ones — were sound in knowing their teams would never have to play the Tigers. The Tigers were a nice story, a place for Prime to perhaps prove himself to those who were woefully unaware of how winning has followed him — not just as a player, but as a coach.
Now, all that has changed. With Prime's move to Boulder, Colorado, the Buffaloes appear much more like hunters among the hunted.
If that wasn't clear from the moment he arrived and turned the roster over in just over a month, with nearly two dozen additions from the transfer portal, McClain's commitment underscores, italicizes and bolds the notion that Prime didn't come to play, but to win.
And he isn't done using his ability to lure top talent. The next high-profile player Prime might snag could be the best available 2023 player — four-star quarterback Jaden Rashada.
Rashada's recruiting journey is among those that will be recounted for some time because it is not just wild, but terribly entertaining in this new era of name, image and likeness. After committing to Miami in November, Rashada flipped his commitment to Florida in the same month.
Among the reasons Rashada committed to Florida are its academic prowess, SEC competition — and a reported four-year, $13 million contract NIL services contract with a consortium called Gator Collective that is run by UF alumni.
However, just a month later and just two weeks before the early signing period began, Gator Collective CEO Eddie Rojas reportedly sent Rashada and his representatives a termination letter, attempting to renege on the eight-figure contract. Still, Rashada signed his national letter of intent to play at Florida.
Over the next month, though, a game of "Will he or won't he?" played out. Would Rashada enroll early at Florida — or even at all? While the Gators had Rashada's LOI, it was becoming clear he still wanted his NIL money. Not only did Rashada not enroll at UF, he asked for a release from his letter of intent.
The day after McClain committed to Colorado, the Gators released Rashada from his letter of intent, and the talk that Rashada was indeed considering committing and signing with Colorado on National Signing Day began to look more likely. But he's also been linked to Arizona State and Washington, and is expected to visit TCU this week. And for a blue-chip quarterback who threw for 5,275 yards, 59 TDs and 18 interceptions at Pittsburg (Calif.) High School last season, they'll each pull out all the stops to land the No. 29 overall recruit.
What's clear is that NIL money is important to Rashada. And however untoward that might make fans feel, it is now the nature of the sport. It's a can that the NCAA has opted to kick down the road, pleading with the legislative branch of the federal government to pick up and regulate.
Today, though, schools and their booster collectives must adapt to the climate we're all in if they want to secure Rashada's letter of intent — and make it stick.
Prime's Colorado is in the best position to do just that. That's not because the CU has a robust NIL collective and exchange but because Prime is his own NIL collective and exchange.
Rivals reported Rashada planned to visit CU the same day he received his release.
With his ubiquity on social media — 3.1 million followers on Instagram, 1.5 million followers on Twitter — a docuseries called "Coach Prime" on Prime Video and gracing the cover of GQ Magazine, Sanders has already turned Colorado, a program suffering an identity crisis for the better part of 15 years, into the biggest story in the sport in just six weeks.
Prime also helped secure his son, Shedeur, a historic NIL sponsorship deal with Gatorade while at JSU. It was the first of its kind for an HBCU athlete and put his name next to other Gatorade athletes including Serena Williams, J.J. Watt, Zion Williamson and DK Metcalf.
Indeed, with Sanders going into this draft-eligible season, Rashada also would become Prime's quarterback-of-the-future, the first successor to his son. If that all sounds like a tough pitch to overcome — and a program still might — then you're beginning to understand, too, how Prime is only at the beginning of what is expected to be a rollicking good time.
Whether Rashada chooses to join CU or not is a question that will soon have an answer. But it's worth reinforcing that a top quarterback prospect is giving his attention to a program that finished 1-11 in 2022, hasn't recorded a winning season since 2016 and hasn't put back-to-back winning seasons together since Joel Klatt was Colorado's quarterback.
Coach Prime did that.
RJ Young is a national college football writer and analyst for FOX Sports and the host of the podcast "The Number One College Football Show." Follow him on Twitter at @RJ_Young and subscribe to "The RJ Young Show" on YouTube.
More on College Football:
Top stories from FOX Sports
---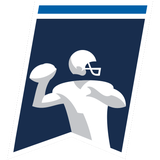 Get more from College Football Follow your favorites to get information about games, news and more
---
---