When Gus Johnson is on the call, sports fans take notice.
Johnson has been FOX Sports' lead college football play-by-play voice since 2011, while filling the same role for college basketball since 2013.
So, as an icon in the industry at 55 years old with a wealth of experience under his belt, what more could the legendary broadcaster add to his résumé?
The answer: an Ivy League degree.
Johnson made the decision to return to school for a prestigious year-long fellowship program at Harvard University. His journey back to school is the subject of an upcoming documentary, "Back to School With Gus Johnson," which is set to premiere Saturday at 7 p.m. ET on FOX.
Johnson joined his partner in the football booth, Joel Klatt, on a recent episode of "The Joel Klatt Show" to discuss the documentary and his decision to go back school.
"I wanted to refresh my brain," Johnson said when asked about his choice to attend Harvard. "I know how to do my job, so I wanted to learn about other things. I decided to go back and try and heal in a way."
Previewing 'Back To School with Gus Johnson'
Joel Klatt discusses Gus Johnson's new documentary "Back To School with Gus Johnson," which premieres at 7 p.m. ET Saturday on FOX.
Johnson decided he was going to take this new step in his life during the early months of the COVID-19 pandemic, where he admitted to experiencing feelings of depression and paranoia.
"I remember saying to myself, 'If and when things get back to normal, I'm gonna do something so I can be around people again,'" Johnson said. "At 55 years old, I don't want to just be a voice. I can contribute more."
One of the major factors that led Johnson to Harvard was a relationship with the school's men's basketball coach, Tommy Amaker. Johnson has known Amaker since the latter's days as an assistant coach at Duke under Mike Krzyzewski.
"We have always stayed in contact," Johnson said of Amaker. "I reached out to a couple of people, and Tommy [Amaker], he started recruiting me [to the Harvard program]. That felt kind of good.
"I applied to the program, wrote my papers, had faculty interviews, recommendation letters … It was divine. It was the right place, right time."
The academic program Johnson took part in, known as the Advanced Leadership Initiative (ALI), allowed him to interact with a diverse group of global leaders from across the world, all while utilizing his voice to create change in the lives of others and having a societal impact.
"At this age, you don't really make new friends," Johnson said. "But there were 48 people in my cohort who I'm gonna know for the rest of my life. They are all brilliant people. It's a 48-man roster."
The one-hour special is set to run ahead of the Michigan State vs. Michigan men's college basketball game, with Johnson on the call. That will be the first men's basketball game for the Spartans since the mass shooting on Michigan State's campus Monday, which killed three and injured five more.
Johnson, who grew up in Detroit, revealed to Klatt that he was unsure how he was going to open the emotional broadcast. He did, however, share what he hopes the team and students at Michigan State will take from the game.
"I think the silver lining in it for the boys is maybe they can take that two hours and play some ball," Johnson said. "And maybe they can get their minds off it … get their minds off those kind of things."
Top stories from FOX Sports:
---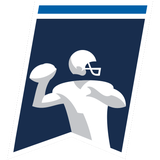 Get more from College Football Follow your favorites to get information about games, news and more
---
---