Every offseason in every sport, there are almost always discussions about rule changes. It's inevitable.
Some rule change conversations revolve around player safety. Some focus on improving the product from an entertainment standpoint. You even have chats geared toward highlighting certain parts of the game.
Almost two months after the 2022 college football season concluded with Georgia winning its second national title in as many years, college football executives have decided this is the offseason to start addressing the length of college football games.
That's not an issue I think college football fans are clamoring to fix.
Nevertheless, there are four rule change proposals aimed at shortening the game. These proposals — if passed — could also end up helping make the game somewhat safer for players. They can also have an impact on bettors.
Let's take a look.
Ban on consecutive timeouts (prevents icing a kicker)

No untimed down at the end of the first and third quarters

The clock runs after first downs, excluding inside two minutes in a half

The clock runs after incomplete passes once the ball is spotted
I'm a former player and an avid gambler, so my first thoughts when I saw these proposals weren't about how games will be shorter or about how player safety will be improved.
If all four of those proposals are approved, I immediately thought that this would fundamentally change how the game is played. College football will never be the same.
Where will Ohio State's Jaxon Smith-Njigba land in the NFL Draft?
FOX Sports' RJ Young is joined by NFL Draft Analyst Rob Rang to discuss the best running back and wide receiver prospects.
Two of the rule changes are fairly minor and wouldn't change the game that much.
Banning back-to-back timeouts so that a team can't ice a kicker up to three times in a row at the end of a half or a game wouldn't cause a huge shift. There's no data showing that icing a kicker improves the kicker's chances of actually missing. Just one less stoppage of play, and we don't have to watch kickers pace nervously and practice leg swings before it's time to line up for the game-winner. So this change would be welcome.
The second rule change is something we'd barely notice as fans.
Right now, a quarter or half cannot end with a defensive penalty. There is an untimed down and then the clock is rolled forward. The new rule change would no longer extend the first or third quarter for an untimed down if the defense commits a penalty with no time on the game clock. Congrats on this rule change. A whole 30 seconds of game time might be saved.
The next two rule change proposals, however, are the ones that have garnered the most attention as they would alter gameplay the most. These are the ones that would have the most impact from a betting perspective.
Bryce Young vs C.J. Stroud: Who is the best QB in the NFL Draft
Fox Sports' RJ Young and Rob Rang discuss who the top QBs are in the NFL Draft.
There are many differences between the NFL and college football, but one major difference lies in how the clock operates.
Unless there's an incomplete pass or an out-of-bounds ball or runner, the NFL clock is running. In college football, the clock stops for all of the above. It also stops on a first down in college football until the ball can be spotted and everyone is aligned and ready for play. My rough guess is that there are between 10 and 20 seconds of clock stoppage on every first down. This gives the offense enough time to get set to run another play or get into position to run a play closely after the clock is wound.
This is why college football averages about 30 plays more per game than the NFL.
Since the clock stops after first downs in college, these games result in more points because there are more opportunities to score with extra plays. The clock rules allow for comebacks because, once again, the clock is stopped for longer periods of time.
And keep this in mind: Clock rules benefit offenses more than defenses.
Defenses wear down with higher snap counts. If college football changes its clock rules to mimic the NFL, you'd have to imagine the point totals for each game would drop by a couple of points. We'd see less scoring because there would be fewer plays.
Another big shift when it comes to sports betting is you'd also have to adjust your in-game wagering strategy.
Right now, you can find value in wagering on favorites who fall behind early in games — even if they are behind in the fourth quarter. Bettors grab those teams on the moneyline knowing how easy it is for squads to make comebacks with the number of opportunities they have to make plays. Moving to NFL clock rules would knock off 30 plays. In my opinion, those opportunities for big comebacks wouldn't be as prevalent.
Finally, the rule change that would allow the clock to run on an incomplete pass is one that I don't see passing. Yikes. What a bad idea.
I'd imagine it would be applied like the first-down clock rule now. The ball would get spotted back at the line of scrimmage, and the clock wound down by the white hats. This would fundamentally change the game, and not in a good way.
You'd cut the plays down by what, 30-40%? The clock would run the entire time. Scoring would go way down. Totals would plummet. The ability for teams to mount a comeback would go away. A two-minute drill would disappear as the clock would run when you spike the ball. I'm not sure why anyone who wants what is best for the sport would advocate for a change this drastic to the game.
I believe the first of these three rule changes will be passed, and college football games will be shorter. Viewers might not notice much how scoring decreases slightly, but bettors definitely will.
Ultimately, we will have to adjust the way we wager on these games once these new clock rules are put into play. And lucky for you, I'll be here to guide you through it all.
Geoff Schwartz played eight seasons in the NFL for five different teams. He started at right tackle for the University of Oregon for three seasons and was a second-team All-Pac-12 selection his senior year. He is an NFL analyst for FOX Sports. Follow him on Twitter at @GeoffSchwartz.
Top stories from FOX Sports:
Download the FOX Super 6 app for your chance to win thousands of dollars on the biggest sporting events each and every week! Just make your picks and you could win the grand prize. Download and play today!
---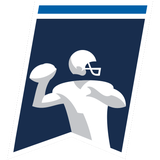 Get more from College Football Follow your favorites to get information about games, news and more
---