What makes Texas' Bijan Robinson the consensus top running back in the coming NFL Draft, and could anyone else join him as a first round pick?
Last year, we witnessed a rare phenomenon. For the first time since 2014, the first round of the NFL Draft came and went without a single running back being selected.
That almost certainly will not be the case this spring, with Robinson widely viewed as one of the true blue-chip talents in the class, regardless of position.
The real beauty of the 2023 running back class, however, lies with its quantity, as well as quality.
While seemingly every NFL team would love a traditional bell-cow back capable of carrying the load, one need only look back to the Super Bowl to appreciate how backs of every size, style and draft history can form effective committees. The leading rusher in the game was Kansas City Chiefs rookie Isiah Pacheco, (a seventh-round pick last spring), with the Philadelphia Eagles utilizing the soft hands of small running backs Kenneth Gainwell (5-foot-9, 200 pounds) and Boston Scott (5-foot-6, 203 pounds) throughout the game as well.
Teams looking to mimic this approach will love the versatility of this year's running back class, which offers a complete package in Robinson, as well as several specialists of varying size, speed and styles.
1. Bijan Robinson, Texas, 6-0, 220 pounds, Junior
Overview: The first consensus All-American running back from the University of Texas since Ricky Williams, Robinson finished eighth in the Heisman Trophy voting in 2022 and won the Doak Walker Award as the nation's top runner, galloping for 1,580 yards and 18 touchdowns. He dominated from the outset, winning the Big 12 Offensive Freshman of the Year in 2020 and graduating to First Team all-conference honors as a true sophomore. Robinson was a five-star recruit who became the first player in Arizona high school football history to twice win the Ed Doherty Award as the state's top high-school football player, as well as the first in state history to rush for over 2,000 yards three separate years.
Strengths: Backs with Robinson's prototypical build and power are typically not also blessed with remarkable vision, patience and elusiveness. That is the combination that makes Robinson the rare runner worthy of early-first-round consideration. He is a natural runner and very comfortable in traffic, easily downshifting and sliding laterally to create on his own. Though he can finesse with the best of them, Robinson morphs into a downhill power back when necessary, dropping his shoulder to initiate contact and keeping his legs barreling to finish runs. He is also a wonderfully reliable pass-catcher, possessing soft hands, as well as terrific body control and concentration to make contested grabs look easy. He has shown excellent ball security over his career, fumbling just four times (losing two) over 607 career touches.
Concerns: Though he shows good field speed, with four runs of 40-plus yards in 2022 alone, Robinson may not turn in a blinding 40-yard dash time during workouts, showing smooth acceleration but lacking true breakaway speed. Dating back to his high-school days, Robinson has been leaned on pretty heavily and some of the tread may already be wearing off. He also missed two games in 2021 with an elbow injury and battled through shoulder and neck injuries in 2022, as well, requiring a close look by NFL medical evaluators.
Bottom Line: Robinson's uncle, Paul Robinson, was a two-time Pro Bowl running back for the Cincinnati Bengals. A dominant force since stepping onto the field for the Longhorns, Robinson will likewise make an immediate impact in the NFL, justifying his early selection and likely beginning his career as one of the favorites for Offensive Rookie of the Year.
Grade: Top 10
2. Zach Charbonnet, UCLA, 6-2, 220 pounds, Senior
Overview: A celebrated four-star recruit pursued by virtually every program in the country, Charbonnet signed with Jim Harbaugh and the University of Michigan and immediately lived up to his billing, becoming just the fourth freshman running back to start his first game in the storied program's long history. He'd go on to score a Michigan freshman record 11 touchdowns that season but fell out of favor during the COVID-19-shortened 2020 campaign and transferred back to his home state of California to excel for another former NFL head coach in Chip Kelly, rushing for nearly 2,500 yards and hitting paydirt 27 times in just two years in Pasadena.
Strengths: Offers an intoxicating combination of physical traits — like size, power and instant acceleration — with fine instincts for the position, including the vision to locate cutback lanes and impressive spatial awareness of defenders around him. A true do-it-all back, Charbonnet is equally comfortable lining up behind a fullback and running downhill right up the gut or dashing to the outside on toss. He attacks would-be tacklers with his knees bent and shoulders leading the charge, delivering big hits and keeping his legs driving through contact, typically requiring multiple defenders to take him down and finishing his runs with authority. For a big back, Charbonnet displays good speed as well, accelerating in a flash and outrunning pursuit angle. He has excellent ball security, with just three fumbles recorded in 641 career touches. His only lost fumbling came back in 2019 as a freshman.
Concerns: Like a lot of big backs, Charbonnet can get himself in trouble when running east and west, rather than just exploding upfield to scratch for what he can get, sometimes getting a bit impatient in his search for the big play. He plays a physical brand of football that can lead to nagging injuries, missing time due to various ailments, including calf and biceps strains, as well as undergoing surgery on his knee prior to his freshman season at Michigan.
Bottom Line: With all due respect to the aforementioned Robinson, after excelling in two vastly different NFL schemes, Charbonnet enters the draft process as arguably the most proven back in the class. Offering a prototypical combination of size, speed and power, Charbonnet is a top-50 candidate and looks like a future NFL workhorse.
Grade: Top 50
3. Jahmyr Gibbs, Alabama, 5-11, 200 pounds, Junior
Overview: Lured to Alabama this past season after sparking his electric college career at Georgia Tech, Gibbs provided the Crimson Tide with an even more dynamic combination of running and receiving skills than his 'Bama predecessors Najee Harris and Brian Robinson, Jr., registering a career-high 1,370 combined rushing and receiving yards and scoring a personal-best 10 touchdowns. Even prior to joining Nick Saban, however, Gibbs had shown an NFL skillset, accumulating 1,805 all-purpose yards as a sophomore for the Yellow Jackets, earning All-ACC recognition at three different positions (all-purpose back, return specialist and running back).
Strengths: Gibbs is a compactly built jitterbug back with electric feet and pillow-soft hands. He attacks the line of scrimmage, showing burst to and through the hole. He shows impressive stop-start quickness to leave defenders off balance, jetting past would-be tacklers and showing a solid stiff arm and spin off contact. He's so reliable as a pass-catcher that he could see time at receiver, often lining up on the perimeter. Collects the ball softly and smoothly in one motion, starring in the quick screen game. Has been a legitimate big-play specialist with 10 combined carries and catches (four and six respectively) of 40-plus yards over his career. He's also shown excellent ball security with just four fumbles over his career.
Concerns: Gibbs lacks the bulk and knockdown power teams would prefer from a true bell-cow runner. He doesn't lack for toughness, taking on would-be tacklers with a full head of steam but too often does so with his pads too high, absorbing bigger hits than he should and failing to fall forward to finish his runs adequately. He needs to do a better job in pass protection, showing just average anticipation and physicality in this area.
Bottom Line: The quintessential "air back" of this class, Gibbs' game is beautifully suited to today's up-tempo game, showing the ability to attack defenses as a runner, receiver and returner. He was a statistical monster at the college level and could prove even more lethal in the NFL, much to the delight of both his future club and fantasy football enthusiasts.
Grade: Second Round
4. Devon Achane, Texas A&M, 5-9, 185 pounds, Junior
Overview: Few things went right for the Aggies in 2022, as Jimbo Fisher's squad ended the year with just five wins in 12 games and failed to qualify for a bowl game. Achane, however, was a clear ray of sunshine amidst the darkness, logging a staggering 38 carries for 215 yards and two scores in a stunning 38-23 upset over then-No. 5-ranked LSU to cap the year. It was an emphatic finale for the speedy Achane, who signed with A&M as a celebrated four-star recruit and left College Station three years later as Fisher's clear lead back, racking up 2,930 scrimmage yards and 26 touchdowns with another 613 yards and two scores as a kick returner over that time.
Strengths: Achane is blessed with world-class speed, excelling on the Aggies' Track and Field team as well as the gridiron and posting a personal best 100-meter time of 10.12 seconds. He's surprisingly tough between the tackles, showing vision and courage to squeeze through tiny holes most backs couldn't. Similarly, Achane has fumbled just twice over his college career. Though his short stature somewhat limits the type of routes he was asked to run, Achane shows good concentration, core flexibility and soft hands to pluck outside of his frame.
Concerns: While a stronger, more determined runner than his frame suggests, Achane slips by extended grabs from defenders more often than he actually breaks tackles. Further, he can be too indecisive at the point, stopping his feet to determine his next move and allowing the cavalry to catch up.
Bottom Line: Achane darts, dips and disappears, making it almost impossible for defenders to line him up cleanly. His elusiveness, breakaway speed and proven ability to handle a large workload should ease concerns about Achane's ability to hold up. Defenders often look like they're trying to tackle smoke.
Grade: Grade: Second-to-third round
5. Cartavius "Tank" Bigsby, Auburn, 6-0, 213 pounds, Junior
Overview: Few players look the part of future early NFL draft picks as true freshmen, but that was the case for the appropriately nicknamed "Tank." The Atlanta native signed with Auburn as a consensus five-star recruit in 2020 and immediately lived up to his billing, earning SEC Freshman of the Year honors with 918 scrimmage yards and five scores in 2020. The Tigers understandably leaned heavily on their star tailback and he opted to make the early NFL jump once eligible, leaving with 2,903 rushing yards and 25 touchdowns in just three seasons.
Strengths: He looks the part of an NFL player with an imposing, muscular frame. Bigsby takes powerful strides, breezing through arm tackles and surging through contact with good forward lean to finish his runs. Has the frame and reputation of a traditional downhill thumper but has a wicked jump-cut in his tool belt that can leave defenders grasping at air. He complements this surprising lateral quickness with good vision and pace, showing a nice feel for attacking defenses. He's also been an effective receiver out of the backfield with soft hands and the body control to snatch and secure passes.
Concerns: Bigsby is a one-speed runner with just average top-end juice, struggling to consistently win the race with linebackers to the edge or to break away in the open field. He's a somewhat rudimentary receiver, catching most of his passes on relatively simple dump-offs with zero touchdowns caught at the college level (62 receptions for 448 yards). He was charged by Pro Football Focus with six fumbles (albeit just one lost) over 615 career touches at Auburn, the worst carry-to-fumble ratio of any back on this list.
Bottom Line: As his catchy nickname suggests, Bigsby is more of a downhill destroyer than dynamic or elusive, and it is that lack of creativity and breakaway speed that likely will keep him in the middle rounds despite his press clippings. Still, if a team feels a better supporting cast and some coaching up can correct Bigsby's occasional fumble-itis, it is easy to see how his downhill game and mentality could lead to similar immediate success in the NFL as he enjoyed in the mighty SEC.
Grade: Third-to-fourth round
6. Roschon Johnson, Texas, 6-2, 222 pounds, Senior
Overview: A native Texan who starred on and off the field at quarterback and in the classroom (maintaining a 4.0 GPA in high school), Johnson was a celebrated signee for the Longhorns back in 2019. When injuries mounted to teammates at running back that fall, however, he unselfishly switched positions and racked up 807 all-purpose yards and eight touchdowns. Rather than ascend to the starting role as a sophomore, however, Johnson was overtaken by the even more highly touted Bijan Robinson in 2020, starting just five of 47 games during his college career. Despite irregular playing time, Johnson leaves the Longhorns with 2,190 rushing yards and 23 scores over his career, along with 56 catches for 420 yards and three more touchdowns through the air. Johnson was invited to the Senior Bowl but suffered a broken hand during the week of practice.
Strengths: Johnson offers a unique skillset, including as an experienced and effective Wildcat quarterback. He runs harder than one might expect of a former quarterback, burying his shoulder into the chest of oncoming defenders and showing good leg drive and determination to fall forward, as well as surprising vision and feel for cutback lanes. He takes staggered steps into and through traffic, bouncing off each foot to keep defenders guessing as to his next move. Johnson has demonstrated excellent ball security, fumbling just once (Kansas State, 2022) over 456 career touches at the college level — and that came via a strip from behind. He's been characterized as the consummate teammate and is used to sharing the workload.
Concerns: Johnson lacks a dynamic element to his game, falling short of explosive speed or power despite his imposing frame. Taller than most running backs and runs high, as well, giving defenders a relatively large strike zone to target. He tries to counter his own height by running with forward lean but this leaves him a bit too far over his skis and somewhat off-balance, lacking the ideal stability to bounce through contact.
Bottom Line: It may seem unusual for two running backs from the same program to earn early NFL consideration, but recall that just last year former Georgia teammates James Cook (Buffalo Bills, selected 63rd overall) and Zamir White (Las Vegas Raiders, No. 122 overall) were selected, as were former North Carolina Tar Heels stars Javonte Williams (Denver Broncos) and Michael Carter (New York Jets) in 2020. Johnson may have only started five games in four years at Texas, but he has the size, all-around game and intangibles to prove equally effective in the pro game as he was for the Longhorns — and perhaps even more so.
Grade: Third-to-fourth round
7. Israel Abanikanda, Pitt, 5-1, 215 pounds, Junior
Overview: No one could have blamed Pitt fans for entering the 2022 season with lowered expectations following the loss of quarterback Kenny Pickett to the NFL via the first round, as well as Biletnikoff Award-winning wideout Jordan Addison to the transfer portal. Abanikanda soared in their absence, however, exploding for an eye-popping and ACC-leading 1,430 yards and leading the country with 20 rushing touchdowns. The native New Yorker signed with Pitt as a four-star recruit three years ago, generating 2,965 all-purpose yards and 32 scores since that time.
Strengths: Abanikanda has a compact, powerful frame with ideal weight distribution throughout his broad shoulders and thick lower half. He's an instinctive runner who attacks the line of scrimmage when holes are present — dashing into the second and third levels — but also shows good patience and vision to pick and slide his way through traffic. He brings the fight to defenders, burying his shoulder into them and keeping his legs churning to grind out the tough yards. While he boasts the physicality and frame of a finisher, Abanikanda has a track background and proven big-play chops (three TDs of 60-plus yards in 2022, alone) likely boosting his stock late with impressive pre-draft workouts.
Concerns: Abanikanda is at his best moving north and south, lacking the lateral quickness to elude defenders in tight quarters. Similarly, he is better in the running game than passing game, showing just average hands and body control as a receiver, as well as a lack of awareness in pass protection. He has good ball security, fumbling just twice during his three years at Pittsburgh, but they came in back-to-back games late in 2022 Louisville, North Carolina) with another less traditional fumble against Miami coming when he tried to extend the ball over the goal line and was ruled down.
Bottom Line: Abanikanda is a Sherman Tank of a back, running with excellent forward lean, low shoulder pads and high knees to give defenders little to target. His no-nonsense style will appeal to NFL teams looking for finishers.
Grade: Fourth round
8. Chase Brown, Illinois, 5-11, 215 pounds, Senior
Overview: Along with his twin brother, Sydney, a starting safety and fellow NFL draft prospect, Brown certainly delivered for Illinois this past season, helping the Fighting Illini enjoy their first winning season since 2011, earning nearly consensus All-American honors, as well as becoming the very first player from the program to be named a Doak Walker finalist as the best running back in the country. Brown rushed for 1,634 yards and 10 touchdowns and generated another 240 yards and three scores on 27 grabs. A Canadian native, Brown began his college career at Western Michigan as a three-star recruit. He exceeded expectations since, however, starring in the Big Ten the past three seasons, leaving college with 4,079 scrimmage yards and 21 total scores.
Strengths: Well-built back with good overall musculature spread throughout his frame. He was listed at 205 pounds at Illinois but turned heads at the Senior Bowl at a chiseled 215 pounds. Does a lot of little things well but Brown's best attributes may be his pace and ability to toggle gears, accelerating and downshifting like a go-kart. He does a nice job of picking and sliding his way through the line of scrimmage and then hitting the turbo booster to spurt his way through traffic and into the open. Brown's instincts to elude were reinforced during Senior Bowl practices and also show up in the passing game, where he varies his gait to leave defenders off-balance and create room for himself as a receiver. He showed a fun knack for creating big plays when his team needed them most, including impressive days to spark wins over Wisconsin, Iowa and a near upset of Michigan.
Concerns: Brown is a jack-of-all-trades, master-of-none type who lacks ideal bulk, power or breakaway speed. Fights for additional yardage, but isn't the type to intimidate defenders, showing just average power to bulldoze opponents. Perhaps most importantly, ball security is a concern with Brown, as the ball was ripped away from him five times in 2022, alone. To his credit, this was unusual for Brown, as he previously had officially been blamed for just one fumble during his three previous years at Illinois, though he did have two fumbles (one lost) at Western Michigan back in 2019.
Bottom Line: Once Illinois hired long-time running game aficionado Bret Bielema, many anticipated that Brown and the Illini would run the ball more effectively. Though Brown certainly stepped up his game in 2022, he's been a standout at the college level his entire career, averaging a healthy 5.0 yards per carry all five seasons, including as a reserve at Western Michigan. Brown galloped for 100-plus yards in a school-record 10 consecutive games to start 2022. While perhaps lacking the elite traits of an early-round prospect, Brown is a battle-tested, do-it-all back who should be able to contribute immediately, warranting middle-round consideration.
Grade: Fourth round
9. Kenny McIntosh, Georgia, 6'1, 210 pounds, Senior
Overview: Growing up in the football-rich state of Florida, McIntosh earned a four-star grade from recruiters, opting to sign with Georgia rather than follow his older brothers RJ (Miami) and Deon (Notre Dame/Washington State). Despite joining a backfield full of future NFL draft picks, McIntosh immediately carved out playing time, averaging an eye-popping 7.0 yards per carry on 25 totes as a true freshman. Nevertheless, McIntosh remained more of a sub than star until emerging as Georgia's top dawg as a senior, setting career highs in rushing yards (829), receptions (43), receiving yards (505) and overall touchdowns (12) before capping his career with a strong effort at the Senior Bowl.
Strengths: McIntosh looks the part of an NFL back with a muscled-up, athletic frame and good size. Quick to and through the hole, showing vision, burst and patience, when needed. McIntosh's best attribute might be his balance through contact. He takes the fight to would-be tacklers, initiating contact and bouncing off or simply driving through opponents. McIntosh also possesses good lateral agility and is a smooth accelerator with good top-end speed. He possesses soft hands and impressive body control to adjust to poorly thrown balls, as well as good ball security with three forced fumbles in 369 career touches at Georgia.
Concerns: He isn't dynamic enough to consistently create on his own. He was also surrounded by a veritable all-star team at Georgia and exploited a lot of wide-open rushing lanes. He had limited experience as "the guy," never toting the rock 20 times in a single college game and entering the NFL with only nine games of double-digit carries over his four-year career.
Bottom Line: Teams looking for a quality backup in the middle rounds capable of contributing immediately will want to take a close look at McIntosh, who excelled as part of Georgia's stable of backs over the past four seasons and proved he could carry the load when necessary.
Grade: Fourth-to-fifth round
10. Christopher "Deuce" Vaughn, K-State, 5-6, 176 pounds, Junior
Overview: The diminutive (but dominant) Vaughn is a testament to the expression that big things can come in little packages. He was listed as just a three-star recruit despite a sterling prep career and immediately outplayed expectations, seizing the starting running back midway through his true freshman season and earning the Big 12's Offensive Newcomer of the Year award by leading the Wildcats in rushing, receiving and all-purpose yards — as he would do in even greater style each of the next two years. It is difficult to put Vaughn's production into perspective without venturing into hyperbole, but his numbers stand tall in comparison to anyone in the country. He leaves Manhattan a consensus All-American with 5,029 all-purpose yards and 43 touchdowns over just three seasons.
Strengths: Inch for inch and pound for pound, Vaughn may be scrappiest, toughest and certainly most productive back on this list. His high football I.Q. is obvious in how he sets up his blocks, hiding behind the behemoths before darting to daylight. He varies his gait incredibly well, short-stepping to generate burst and power taking longer, wider steps to maintain his balance through contact and leave would-be tacklers grasping at air when explodes off either foot. He's much more physical than his size suggests, showing zero hesitation in traffic and initiating contact, including as a stunningly effective pass protector. Soft, reliable hands as a receiver and returner. Exceptional ball security, fumbling only twice on 773 career touches. Football is important to him. His father, Christopher, worked as a football coach for much of Vaughn's life and currently is employed as a scout for the Dallas Cowboys.
Concerns: Even among small backs, Vaughn is tiny — and there are times when defenders are able to simply rag-doll him to the turf. Just as importantly, Vaughn's lack of size also shows up in the passing game as he struggles to get enough separation to allow quarterbacks much room to fit the ball in. He gives everything he has in pass protection, delivering a solid, technically-sound initial blow to defenders, but cannot sustain blocks for long.
Bottom Line: As a kid I used to catch grasshoppers — or more, accurately, try to catch grasshoppers — in my grandparents' backyard. Zip-quick and wonderfully elusive, Vaughn leaves defenders off-balance and lunging in much the same way. Sure, he's smaller than a prototypical back, but Vaughn is no sideshow. He was dominant at Kansas State and I think he will outplay his draft position in the NFL, more than justifying his placement here.
Grade: Fifth round
Rob Rang is an NFL Draft analyst for FOX Sports. He has been covering the NFL Draft for more than 20 years, with work at FOX, Sports Illustrated, CBSSports.com, USA Today, Yahoo, NFL.com and NFLDraftScout.com, among others. He also works as a scout with the BC Lions of the Canadian Football League. Follow him on Twitter @RobRang.
Read more about the NFL draft:
Top stories from FOX Sports:
FOLLOW
Follow your favorites to personalize your FOX Sports experience
---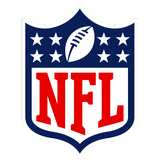 Get more from National Football League Follow your favorites to get information about games, news and more
---
---