When Kirby Smart said he told his Georgia Dawgs to go hunt just before the national title game kicked off, I imagined Buckeyes fans hissing.
When UGA did to Texas Christian what public schools usually do when they play private schools, I imagined the Buckeyes howling.
When Smart threw two fingers up to his Dawgs as they danced after handing the amphibians the worst bowl game loss in history, I believed more than ever that the Dawgs won the national title on a missed field goal nine days earlier.
And so do the Buckeyes.
The Buckeyes took the Dawgs' best shot, gave it back, and fell just short. They know they left the bag on the table, and they're sick about it.
Hell, I would be. I'd be sick, mad and pitching forward for another chance to defend my honor. Who wouldn't be? Swallowing that bile either sends you into a tailspin or forces you to come out in a wicked whirlwind.
Retool. Reload. Re-engage. Ain't that the scarlet and gray? Don't talk about it. Be about it.
As the coaching carousel picked up speed in late November and through December, the newsiest month of the year in the sport, offensive coordinator Brian Hartline felt compelled to send a message to Buckeyes fans and the sport in general when he said, unequivocally, that he had no intention of leaving Columbus, Ohio, following the 2022 season.
For some, this tweet was indicative of a coach doing his duty to ward off any suitors at a time when his talents as a coach and recruiter are at an all-time high but also with his team two wins from claiming the national championship.
Perhaps he'd get a raise for putting together the best receiving corps in the country one year after putting Chris Olave and Garrett Wilson into the first round of the 2022 NFL Draft — Ohio State's firsts at the position since 2007 — and developing Marvin Harrison Jr. into a Biletnikoff Award finalist as a sophomore.
Past a bump in salary, not much was expected in the way of moves for Hartline following his tweet. And even after he was elevated to offensive coordinator when Kevin Wilson accepted an opportunity to coach the Golden Hurricane at Tulsa, it had to be noted that Ryan Day is still Buckeyes head coach, remains an outstanding play-caller, and nobody is clamoring for him to give that up.
Still, on a team as excellent as Ohio State, being named "offensive coordinator" is like being named "future head coach." It's not a matter of if, but when and where. And as I've said on "The Number One College Football Show" and written at FOX Sports for the past two years, Hartline is as much a star at Ohio State as any quarterback to start and play at the Shoe. It's also a shrewd piece of business performed by Day, who knows what he has in Hartline — a bursting star — and just how rare that is.
Challenges ahead for Brian Hartline, Buckeyes
New Ohio State offensive coordinator Brian Hartline will be looking for a new quarterback for the upcoming season.
With the turnover to the coaching staff following Urban Meyer's decision to step down at the end of the 2018 season, Day first promoted Hartline to wide receiver coach, where he elevated the position and passing attack to a height it had not seen before.
Prior to the arrival of Day, Wilson and Hartline, the Buckeyes were primarily known for their running backs and offensive linemen. And only in the past decade has defensive line coach Larry Johnson Sr. turned the program into one of the NFL's favorite programs from which to pluck first-round talent at defensive tackle and defensive end.
However, in Hartline, the program has a 36-year-old homegrown superstar. Couple his catching passes as the last Buckeye to win the Heisman in Troy Smith, his stint with the Cleveland Browns as a wide receiver, and his view of the Ohio State as the pinnacle of the sport, and the Buckeyes always had, at minimum, a fan-favorite.
At maximum, the nation is going to find out what OSU already knows — that Hartline is one of the best recruiters in the sport. The list of players he's convinced to not just sign with Ohio State, but to stay through three, four or five years of development will soon include not just Olave and Wilson, but Harrison, Julian Fleming and Emeka Egbuka.
When 2023 blue-chip wideouts Brandon Inniss, Noah Rogers and Carnell Tate signed with Ohio State last December, it meant three of the top four signings in Ohio State's No. 6-ranked class signed to play for Hartline because they want for themselves what Garrett Wilson famously said he wanted.
"You have coaches that know what they're doing and when you have guys that come in as three-stars and go to the league like Mike Thomas," the Austin native told Rivals when explaining why he chose Ohio State over Texas. "He's someone that's done what I want to do and still going at it. They're expecting to lose four or five receivers after this season, so that leaves an opportunity for me to come in and make an impact as soon as I get there, and that's huge for me."
Four years after making that statement, Wilson joined Olave as the first pair of rookie wide receivers to notch more than 1,000 yards receiving each in the 2022 season. And that is the reason players flock to Ohio State — to have a chance to play in the biggest games, to compete for championships, to not just earn a first-round selection but to make good on a franchise's decision to bet eight figures on their abilities.
Coming off two seasons without a Big Ten title appearance and two straight losses to Michigan, nearly four weeks of Buckeyes consternation ensued. But in their CFP semifinal against Georgia in Atlanta, a de facto home game for the Dawgs, the Buckeyes gave the best retort to their 2022 season when they fell just one point short — a clutch UGA timeout, a missed field goal at midnight — of knocking off the national champions.
They did it largely without their best wide receiver in 2022, Harrison. They did it without their most-talented wide receiver, Jaxon Smith-Njigba, for most of the season. And they did it without their most-talented running back, TreVeyon Henderson, for the final stretch.
And still, they gave them Dawgs hell.
With C.J. Stroud headed to the NFL Draft, Day, Hartline and quarterback coach Corey Dennis will begin the competition for his replacement in earnest. While it's important to note freshman Devin Brown is a brilliant talent, sophomore Kyle McCord is not just a brilliant talent but has had the best chemistry with the program's best receiver in Harrison.
McCord and Harrison played high school football together at St. Joseph's Preparatory School in Philadelphia. In their final game for the 6A state title, McCord completed 21 of 28 passes for 336 yards. Eight of those completions were to Harrison, who finished with 156 yards in the 62-13 shellacking of Central York.
McCord left Philadelphia with the city record for career passing yards (6,887) and career passing TDs (88) while Harrison left with the city record for career receiving yards (2,624) and career receiving TDs (37).
This means neither is new to the other, neither is new to record-setting performances and neither is new to winning championships — all expectations when you wear the scarlet and gray at one of the nation's proudest programs.
With Hartline having more influence over not just game preparation but details in practice, the Buckeyes are in position to go hunting the Michigan Wolverines, a Big Ten title and their first national title since 2014. If they were angry about losing to UM in 2021, it wasn't enough to earn them a win at home against a rough and ready bunch of Wolverines.
In 2023, anger alone isn't going to do it. An emphasis on self, humility and a thirst to work is what they will have to depend on while they work toward September. And then? It's come on, and let's get it on.
More on college football:
Top stories from FOX Sports:
---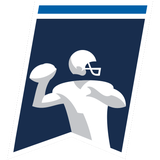 Get more from College Football Follow your favorites to get information about games, news and more
---
---