Yes, we know, size matters in football. Right now, it matters to the Chicago Bears and all the NFL teams that might wish to trade for their No. 1 draft pick, it matters to everyone else selecting high and coveting a quarterback, and it sure as heck matters to Bryce Young, much as he surely wishes it didn't.
But while football's obsession with height and bulk is mostly built on historical know-how and a smattering of science, there is also a lot of size-themed nonsense swirling around Young and his draft-day prospects, with the 21-year-old Alabama QB having seen his stock suddenly doubted due to concerns about feet, inches and pounds.
Let's start with the measurements. Young is 5-foot-10 and one-eighth of an inch and 204 pounds, numbers officially charted at last week's NFL Combine in Indianapolis. He had been listed by Bama at 6-feet even, a highly common inflationary tactic used by colleges for whatever reason. Most observers think the scale reading from Indy might be a bit generous, boosted by some deliberate overconsumption and water weight sustained in the last couple of weeks.
As a result, fellow QBs C.J. Stroud, Anthony Richardson and Will Levis are potentially rising and Young, the 2021 Heisman Trophy winner with a college record of 24-3, could be possibly tumbling – though no one is quite sure, and won't be until draft night.
"I've been this size, respectfully, my whole life," Young told reporters at the combine. "I know who I am. I know what I can do. For me, I think it's fair; everyone can speculate and ask whatever questions are necessary. I'm going to continue to control what I can control. I'm going to keep working my hardest to put myself in a good position. I'm confident in myself. I know what I can do. I'm just excited to get to that next level."
Bryce Young defends his height at NFL Combine
Colin Cowherd explains why Young's height is concerning.
What else could he say? Height isn't something he can do anything about, so should he just go with the narrative and state, "No, I'm not going to be a very good NFL quarterback and you definitely shouldn't draft me?"
The reason the size factor gets out of control is because it becomes based off lazy and selective logic. It is used as notable criteria when a player struggles and ignored when they don't.
Take the case of Kyler Murray. Murray heard all the same kind of sneers and questions in advance of him being picked with the No. 1 choice in 2019. The Arizona Cardinals QB is the same height as Young, and a few pounds heavier. Ultimately, the Cardinals decided to pick him anyway, after which he turned in three excellent seasons, before a highly disappointing one in 2022, as Arizona went 4-13.
Here's the rub. Had Murray's down year come in his first campaign, the criticism would have centered around his size. Oh, he's not big enough for the NFL, so the chatter would have skewed. The greatest flaw with the size argument is that it only seems to matter when those making the case wish it to.
Young is, by any realistic measurable, an outstanding football player. It was possible to hate Alabama, as so many do, yet take enjoyment from watching him play. His Heisman was beyond dispute. He threw for 4,872 yards and 47 touchdowns as a sophomore and 3,328 and 32 as a junior.
The internet of full of videos that display his composure and feel for the game, highlighting the ability to make plays that aren't there to be made, often in times of high stress and pressure.
According to The Ringer, since 1970 only three QBs listed at 6-feet or shorter have been taken in the first round. Two of them were Michael Vick and Murray, which would seem to bode well. But what about the other – Johnny Manziel? OK, let's be fair now, are we really suggesting Manziel's inability to stick in the league was due to his height, or perhaps more to do with his erratic behavior and tumultuous personal life?
The scope of the size debate continues to confound. Russell Wilson and Drew Brees didn't fit the mold of the prototype tall QB and have had exceptional, Super Bowl-winning careers. Remember JaMarcus Russell, No. 1 selection in 2007? His height and weight had the evaluators gushing, but it didn't do him much good in the long run.
Bryce Young & C.J. Stroud among Joel Klatt's top 5 QBs in the 2023 NFL Draft
Joel Klatt revealed his top 5 quarterbacks list for the 2023 NFL Draft.
Some have suggested Brees was able to overcome his lack of height because he had unusually large hands, another silly variable that has thankfully not been a thing this year, as it was last year with Kenny Pickett.
The thing that really matters ahead of the draft is that Young is a player with a rare and highly developed feel for the game. He is mobile and elusive, comfortable in the pocket or outside it, and generally unfazed.
He has a level of smarts and vision that can't be found elsewhere in this draft. Houston, picking second, Indianapolis (fourth), Las Vegas (seventh) and Atlanta (eighth) could all talk themselves into going for Young. Or, if the size talk gets into their head, talk themselves out of it.
All things considered, he is a first-rate prospect, one of the best players to come out of college football in his position in recent years. He wins on the field, if not when faced with a measuring tape. Which is why size should certainly be part of the conversation, but not the overwhelming fixation that it currently is.
Martin Rogers is a columnist for FOX Sports and the author of the FOX Sports Insider newsletter. Follow him on Twitter @MRogersFOX and subscribe to the daily newsletter.
Top stories from FOX Sports:
FOLLOW
Follow your favorites to personalize your FOX Sports experience
---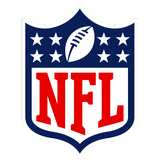 Get more from National Football League Follow your favorites to get information about games, news and more
---