When the NCAA transfer portal was first introduced back in October 2018, there was a clear understanding that this new application, database and compliance tool was going to be utilized, with players leaving programs with the hope of finding better opportunities ahead.
However, the thought of 2,500-plus players using it probably seemed unfathomable at the time.
Fast-forward to the present day, and that's where we currently stand. A total of 2,729 players entered college football's transfer portal window this past December, compared to 1,617 the previous December, per ESPN. And perhaps the most alarming part of this development is the movement at the quarterback position.
FOX Sports college football analyst RJ Young discussed this topic on a recent episode of his podcast, "The Number One College Football Show with RJ Young."
According to Young, 42 of the 69 projected Power 5 starting quarterbacks in 2023 will be transfers.
"Nobody could have predicted this even five years ago when the transfer portal first came into fruition," Young said of the influx of quarterback transfers in college football. "It's ridiculous … but when we look ahead, this is just the way it's going to be."
Are transfer QBs the new normal?
RJ Young shares his thoughts on how Lane Kiffin's strategy of stockpiling transfer QBs is changing the way teams recruit.
One program that has been extremely active in the transfer portal this offseason is Ole Miss. After Rebels backup quarterback Luke Altmyer announced his intention to enter the portal back in November, filling a void at the QB position became an instant priority for Lane Kiffin and his coaching staff.
Kiffin went to work, first landing former top-40 prospect Walker Howard from LSU on Jan. 18, and then snagging 2021 first-team All-Big 12 QB Spencer Sanders out of the portal just one day later. The Rebels' incumbent starter, Jaxson Dart, transferred in from USC during the previous offseason.
Dart started all 13 games under center for the Rebels in 2022, completing 62.4% of his passes for 2,974 yards and 20 touchdowns with 11 interceptions. He played his best football in the first half of the season, leading Ole Miss to an impressive 8-1 start. However, the 6-foot-2, 220-pound signal-caller struggled down the stretch as Ole Miss lost its final four games, leading Kiffin to make a move.
"We expect all three to compete for the starting QB job for Lane Kiffin, which is another way of saying, 'he's out here to win,'" Young said. "It's also another way of saying 'why am I gonna waste my time recruiting a quarterback out of high school if I can just go and get guys out of the portal that I know can play?'"
This is a strategy that has certainly paid dividends for teams across the country over the past several seasons. This year's Heisman Trophy winner, Caleb Williams, arrived at USC after spending his freshman season at Oklahoma. Other elite-level QB transfers who made an immediate impact at their new schools in 2022 include Bo Nix (Oregon), Michael Penix (Washington), Quinn Ewers (Texas) and Jayden Daniels (LSU).
But is this a sustainable model? And is it more effective than recruiting quarterbacks out of high school and grooming them in your system to eventually become the starter?
That is how Ryan Day has run his program since being named Ohio State's head coach back in 2019. Day recruited two-time Heisman Trophy finalist C.J. Stroud out of high school, as well as Kyle McCord and Devin Brown. McCord and Brown are expected to compete for the Buckeyes' starting signal-caller role this offseason as Stroud heads to the NFL.
Ohio State's C.J. Stroud declares for NFL Draft
RJ Young shares his thoughts on the challenges Ohio State could face with a new starting QB as C.J. Stroud declares for the draft.
"In this age of people not being able to identify QBs and get it right, Ryan Day seems to be doing just fine," Young said. "If you can do that, I think you should. I would much rather have guys on my depth chart that have been in my system for two or three years that inherit the job.
"I don't know if that's the best way to do it, but it's also indicative of beggars can't be choosers, and there are only about five programs in college football right now that get to choose: Alabama, Georgia, Ohio State, USC, and maybe Michigan."
The reality of the situation is that holding onto multiple QBs who came from the high school ranks is getting more and more challenging in this day and age. Of the top 10 QBs in the 2021 class, per 247Sports.com composite rankings, only five remain at the school they committed to out of high school.
"I think most head coaches would love to get high school guys, but holding onto them when they're not playing is getting harder and harder to do unless you're at one of these institutions that wins national championships or puts QBs into the first round of the NFL Draft on the regular," Young said.
With college football's first transfer portal window now closed, players who wish to change schools will have to wait until the second window opens on May 1. That will be a shorter spring period that lasts until May 15.
Players can enter their name into the portal during that May 1-15 time frame, but that does not mean they must announce their future destination during that time. Once a player's name is in the portal, they are able to transfer whenever they want, assuming they are admitted to the school and meet academic requirements.
The new transfer portal windows will continue to be an adjustment for players, coaches and fans across the country. But according to Young, the key for fans is not to jump to conclusions at this point in the offseason.
"If you're a fan, you should not care one iota about what the roster looks like in January through July," Young said. "It's going to turn over again in May, and it's gonna turn over again in the preseason when you really lose your mind. And then, it's gonna get locked up, and you're gonna know what you have by September when the season starts."
More on College Football:
Top stories from FOX Sports
---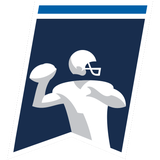 Get more from College Football Follow your favorites to get information about games, news and more
---
---