Shrewd.
That's the most apt way to describe the attempt of Coach Prime, Colorado and Arizona State to move their Pac-12 opener up to Week Zero.
By now, you're aware: Coach Prime isn't just a businessman, he's a business, man.
I could hear Jay-Z's verse on the remix to "Diamonds From Sierra Leone" banging in my ears when Kirk Herbstreit gave up the game on a small part of Coach Prime's thinking in his master plan — shout out to Eric B. and Rakim's "Paid in Full" — just before TCU got scoop-slammed by Georgia on Monday night.
"They're actually not going to be opening up with (TCU)," Herbstreit said. "Colorado's going to open up with Arizona State in their first game, and then they're going to play TCU in their second game. Looks like they're sneaking around there a little bit, but that was just told to me from Coach Prime tonight [Monday]."
The plan to move up Prime's Pac-12 debut was ultimately nixed by the Football Oversight Committee for reasons we'll get into in a bit. But the benefits for this — for the Pac-12, the two teams and Coach Prime himself — are obvious.
Presently, the 2023 Week Zero slate includes Hawaii at Vanderbilt, Idaho State at San Diego State, UMass at New Mexico State, Navy at Notre Dame in Dublin, Ireland, FIU at Louisiana Tech and UTEP at Jacksonville State.
Arizona State vs. Prime's Colorado would've immediately become the best game on the schedule, with two intriguing head coaches — Prime and ASU's Kenny Dillingham — two notable transfers at quarterback on each depth chart — Colorado's Shedeur Sanders (Jackson State) and ASU's Drew Pyne (Notre Dame) — and arguably the best player to join the league in 2023 in former No. 1 overall recruit Travis Hunter.
This kind of Week Zero matchup — ASU vs. CU — would receive a large TV audience, and Prime is a marketing genius. He knew this. So did ASU. So does the Pac-12. So do you, because we'd all watch these two play with that slate of games on the schedule.
But Week Zero was not implemented for programs to play traditional games.
Instead, Week Zero exists for programs with extenuating circumstances like international travel. Programs that schedule Hawaii usually take advantage of Week Zero if they can, because the flight to and from Hawaii is so long. It's even called "the Hawaii exemption" and has its own place among NCAA bylaws.
With rules preventing teams from playing nine straight weeks, adding Week Zero often requires an exemption to that rule. If you open up the door with an exemption for Coach Prime, what would stop others from moving to make similar requests? Would a trickle become a flood? Would Week Zero become the new Week 1?
That's ultimately why the Football Oversight Committee denied the request, but the decision should and will likely lead to a larger conversation about the future of scheduling in the sport when the 12-team playoff goes into effect.
In the interim, it's interesting to note this is a textbook Prime play. Welcome to the Coach Prime Experience where the marquee isn't the game, but winning games in front of the largest available TV audience is.
The news that the national runner-up gets to host Prime's Power 5 head-coaching debut in the Dallas/Forth Metro — where Prime credits Bishop T.D. Jakes and his wife Serita Jakes for helping him turn his life around during a dark period, and where he first became a football coach of renown — is a terribly big deal.
Show me another coach gracing the cover of GQ Magazine. Show me another coach with his own docuseries on Amazon.
Show me another coach with his own Fanatics store. Show me another coach with two Super Bowl rings on two different teams — and who played in the World Series.
Like Herbie said, Prime was at SoFi watching the Bulldogs go back-to-back in a hat, hoodie and sunglasses, uttering exactly what he's after.
"We gotta get here," he said.
That stage. That moment. That winning.
I'm sure Prime has never forgotten that he won four bowl games as a player at Florida State, but not one of those led to a national title.
Deion Sanders: 'I had game that was impeccable'
Shannon Sharpe and Deion Sanders discuss Sanders' ability to build a brand prior to social media.
And he sure hasn't forgotten he was a win away from winning the HBCU national title outright — twice — and lost both Celebration Bowl games and the moniker of undisputed national champion. To date, his national titles as a football player end with the 1979 Fort Myers Dynomites in the Pop Warner National Championship.
Just before Prime and the Seminoles were about to play Auburn in the Sugar Bowl, FSU coach Bobby Bowden tried to reinforce the importance of the game.
"Now, none of you have ever played on a national title championship team," Bowden said, "but this year we're going to win it all."
In the meeting, Prime raised his hand before Bowden could finish his speech. "Coach, I played on a national title team, and we won," Prime said in his memoir "Power, Sex & Money".
When Bowden asked, with some incredulity, where exactly it was that Prime was on a national championship team, Prime said, "Pop Warner Football. My team won the national championship in 1979."
He's not coaching at the sport's highest level to be cute, to enjoy the ride or any of that jive. Prime came to CU to thrive.
He's looking to throw down a marker early and make winning a regular occurrence at CU.
So button up, Boulder, pop your collar and put on your Gucci slides. It's about to get all the way live.
More on college football:
Top stories from FOX Sports:
---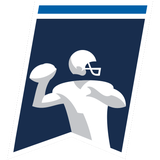 Get more from College Football Follow your favorites to get information about games, news and more
---
---