What a difference a year makes on Montlake.
As the Pacific Northwest was in the early stages of thawing out last March, Washington found itself entering the first set of spring practices under new head coach Kalen DeBoer. There was cautious optimism that eventually things would be turned around after the ill-fated Jimmy Lake experiment. But it was still the early stages of a top-to-bottom culture reboot with a roster full of question marks, so 2022 was still mostly viewed as one of those campaigns where the groundwork was laid for everything still to come.
That remains true, but the Huskies quickly accelerated the timetable after going 11-2, leading the nation in passing, finishing in the top 10, and carrying massive momentum going into the offseason.
"A year ago, we're trying to learn guys' names, we're trying to figure out who is who," DeBoer remarked at his pre-spring news conference. "Now with what we've done, the things that were hard before — I don't want to say they're easy — but we've redefined what hard is.
"Now there are new things that we're pushing them to do and those are hard. It's cool seeing these guys raise the bar."
There's a good case to be made that it was Washington who finished last season as the Pac-12's best team, not just because USC or Utah faltered down the stretch but because the Huskies kept rolling. In fact, only national champion Georgia has a longer active winning streak among Power 5 teams.
Quarterback Michael Penix Jr. will have his sights set on New York as a bona fide Heisman Trophy contender this fall, and there's a host of skill position talent that is already drawing an early eye from NFL scouts.
Dealing with such increased expectations moving forward will certainly be a talking point over the course of 15 practices over the next two months, as they'll be viewed more as a group to be hunted in the Pac-12 (and perhaps the College Football Playoff chase, too) and less as the feel-good up-and-comers they were last season.
Michael Penix Jr. throws 76-yard TD vs. Oregon
Michael Penix Jr. led the nation in passing yards last season, with 357 per game.
"I challenged them to take that now to spring ball and not just be these workout warriors, but also be guys that this mindset translates to doing that on the football field," added DeBoer. "We've got to realize that everyone's breaking down our film a little bit more than in the past."
With all that in mind, here are three storylines to follow as UW begins spring practice on Monday:
Running back by committee
At a school that has featured some pretty good passers over the years, Penix rewrote several Washington passing records and returns virtually his entire receiving corps. But if there is a bit of a question surrounding the Huskies' high-powered offense (516 yards/game in 2022), it might be who ends up in the backfield as the primary ball carrier to provide a little balance.
Veteran tailback Wayne Taulapapa will no longer be around to keep the chains moving, but the good news is that the team won't lack for options in replacing him. Arizona State transfer Daniyel Ngata will get a crack to earn the starting gig, but he may just be keeping the seat warm for Dillon Johnson, who ran for 5.2 yards per carry at Mississippi State and proved his worth in the passing game with 149 catches over three seasons in the SEC.
Toss in returnees like junior Cameron Davis (13 rushing TDs last year), senior Richard Newton and a host of youngsters, and dividing up all the carries this spring will be something to keep an eye on. It wouldn't be shocking if somebody ends up transferring out when the portal opens back up, but until then, the coaches will have to do their best in keeping everybody happy with enough carries while trying to find that optimal rotation behind Penix & Co.
Corner carousel
Washington's run defense last season was generally pretty salty, but they left plenty to be desired against the pass. A lot of that had to do with issues on the backend, and injuries forced a near-constant rotation of bodies in the secondary that led to more big plays allowed than usual.
Seniors Asa Turner and big-bodied Dominique Hampton are likely penciled in at the top safety spots this spring, but both corners (and the nickel back) will probably look more like open tryouts during each practice with a number of options for coaches to consider. Mishael Powell has the best chance of solidifying a starting job and has the added flexibility of playing both inside and out, something he shares with Oklahoma State transfer Jabbar Muhammad (12 starts for the Cowboys, one interception).
After those two names though, it's unknown after unknown — especially after senior Julius Irvin announced his medical retirement from the team last week. There's a healthy mix of guys with varying degrees of experience, from JUCO addition Thaddeus Dixon to sophomore Elijah Jackson (two starts) to early enrollee Caleb Presley, but how they wind up in the pecking order is what spring practice is all about.
Pass rush redux
The Huskies were in the top 20 in sacks nationally and overall pretty solid in the front seven, but there was always a lingering thought that they could've been even better given the flashes from the talent on hand.
Off the edge, Bralen Trice looks the part of a next-level player at 6-foot-4 and nearly 270 pounds. He finished third in the league in sacks (nine) and was named first-team All-Pac-12, but was such a terror in pressuring the opposing quarterback that he probably should have hit double-digit sacks at a minimum. Opposite number Zion Tupuola-Fetui earned some All-America honors back in 2020, but still hasn't quite been the same in game action since tearing his Achilles during spring practice two years ago. He only started twice last season but still played in every game and ended up with 4.5 sacks as a solid rotation player.
If both of those players end up taking their games up a notch, while others like Sav'ell Smalls become quality contributors, UW could have quite the pass rush for opponents to deal with. Given that there's plenty of experience along the defensive line, with guys like Tuli Letuligasenoa back for a sixth season and others like Ulumoo Ale just scratching the surface of what they can do, this could be a massive set of 15 practices for the entire unit making that jump from good to great.
Bryan Fischer is a college football writer for FOX Sports. He has been covering college athletics for nearly two decades at outlets such as NBC Sports, CBS Sports, Yahoo! Sports and NFL.com among others. Follow him on Twitter at @BryanDFischer.
Top stories from FOX Sports:
---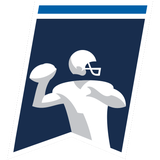 Get more from College Football Follow your favorites to get information about games, news and more
---